Wedding photographer
Based in Westland
Timeless wedding photos

Right on cue.
Wedding photographer
Based in Westland
Timeless wedding photos, taken at the right moment.
A wedding day is all about emotion. When the bride and groom see the photos again, they need to be able to relive the moment. We do this by empathising and looking at the connections between the bride and groom, family and friends.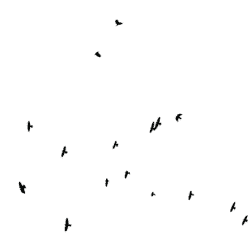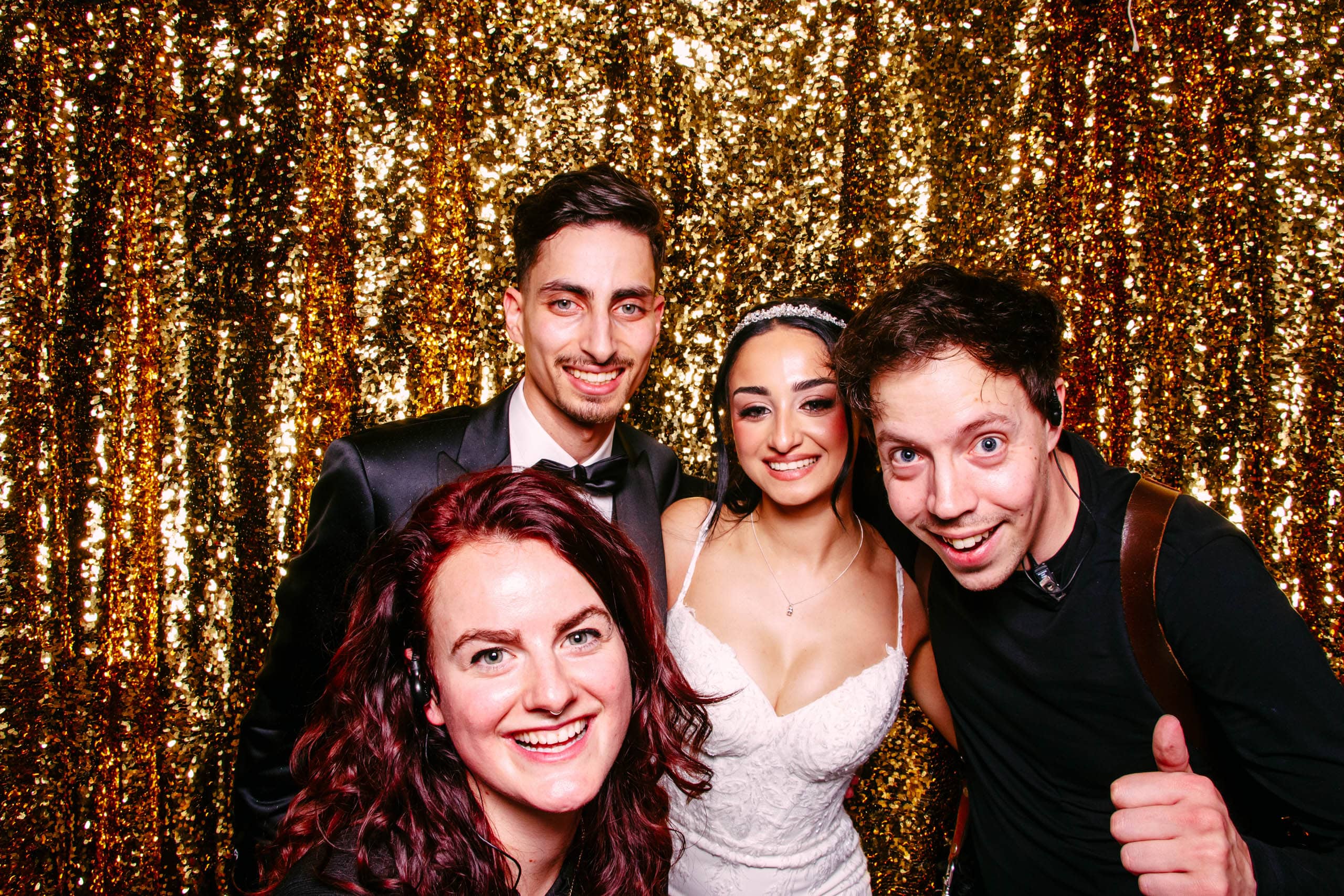 At Justin Manders Photography, we, Justin and Cindy, capture unique wedding moments with passion. We work closely with couples and customise our styles for personal, beautiful photographs. We value cultural diversity and growth opportunities in our profession. Inspired by art, we share a love and dedication to wedding photography.
Approach
In every moment, something happens, which is why we have an earpiece in to communicate continuously. So we have ears and eyes in different places. Besides photos, we also give actions. Directed moments that feel natural and, above all, fun to do.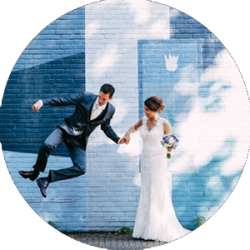 Just stop searching, you've found your wedding photographer! Justin is a top photographer with creative ideas! During the wedding, we barely saw him and his assistant while he shot the most beautiful photos. All the photos are equally beautiful. He looks at the overall picture and knows how to create a surprising composition every time. The photos and our wedding album turned out beautifully. Thank you so much!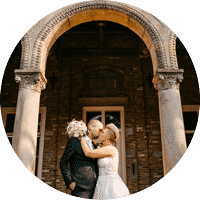 My sister-in-law is a wedding photographer herself and I must say, she takes a good picture. But to have your own family working on the day of your life didn't seem like a good idea to us. She then decided to help look for a good photographer who could capture our day.

The moment we sent her Justin's site asking if this looked like something, she happened to immediately send the same link of his website. so that's when we made an appointment to visit.

the introductory meeting was an instant hit. Justin and his partner talked about their work with an awful lot of passion and were able to show us one beautiful photo after another. their enthusiasm was contagious and soon we had decided that Justin and his partner should capture our day.

On the day itself, they walked around all day with 2 men and shot photos with a huge drive and smile. it resulted in 700+ stunning photos a number of beautiful prints and two very happy clients. Justin and Nathalie are true professionals who live for the job. we are more than satisfied with their work.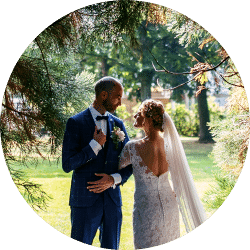 What a passion for his craft! So enthusiastic, eye for detail. Very beautiful photos that we are super happy with! Really highly recommended.
Our Vision
When capturing a wedding day, our focus is on capturing emotion so that the bride and groom can relive the special moments when looking back at the photos. Our approach includes deep empathy and attention to the relationships between the bride and groom, their family and friends.
We understand that at a wedding, every moment counts. That is why we are equipped with communication tools to be constantly connected. This allows us to be actively present at multiple locations simultaneously. Besides capturing spontaneous moments, we also create carefully directed scenes. These are designed to feel natural and provide an enjoyable experience for all involved.