A whole dose of wedding inspiration
A whole dose of wedding inspiration to make the wedding day your own!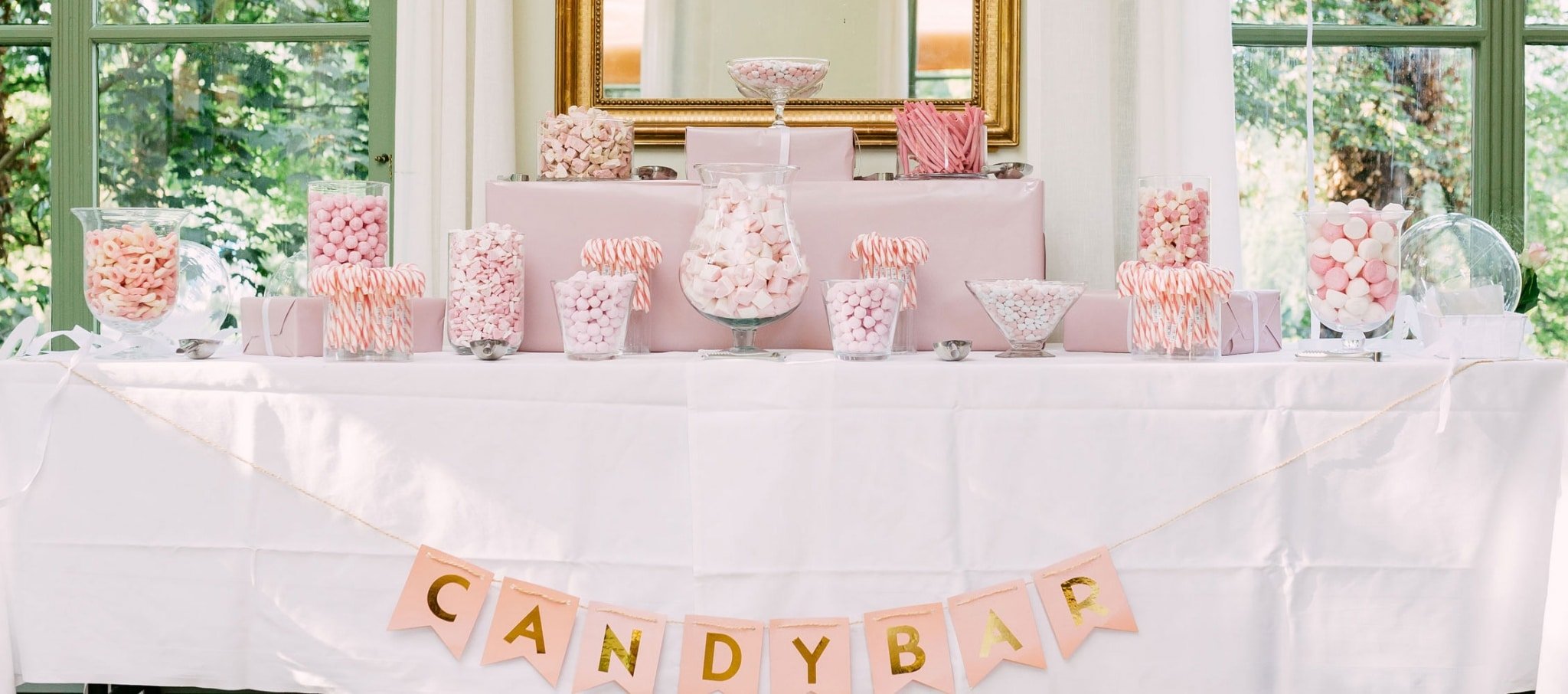 To shape your own wedding, you need bridal inspiration. On this page, you can find everything from wedding cakes to wedding hairstyles.
Wedding cakes
Nothing says more about the bride and groom than these works of art! You can often tell by the wedding cake what the bride and groom are like, in terms of style, size and, of course, taste. As you can see, there are lots of different styles such as: Cakes with flowers and lots of details or with a layer of fondant or just simple. Often you can find the style of the cake in, for example, the card, decorations and/or everything related to the day. Sometimes there are also jokes in it like with the cake toppers or the small details of the cake itself. It's your taste!
Hair trends
Style is something that belongs to you and that certainly goes for your hair. Most people will look at the dress first and then immediately at your hairstyle. Good preparation is reassuring to have. Pinterest is full of hairstyles. This helps to show it to the hairdresser so they know exactly what you want. Styles such as up, curly or with details in your hair. For example: flowers or jewellery. A trial session at the hairdresser's is smart to schedule so you can discuss with the hairdresser exactly what you want and what can be done. That way, after the trial session, you can consider whether this hairstyle suits you.
Photobooth for the party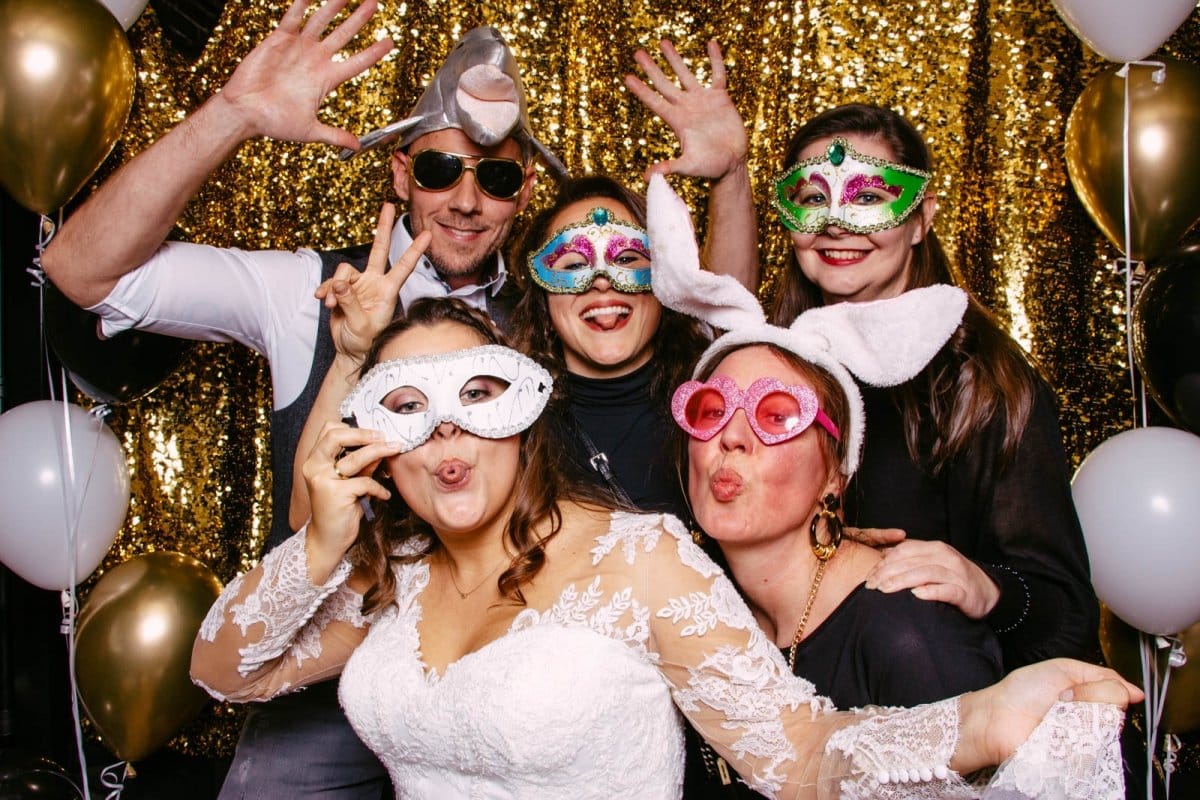 The photobooth is timeless. When the guests are exhausted from dancing, they can take a break at the photobooth. There, they can immediately take a photo, one for themselves and one for the guest book or photo garland, for example. The prints can be personalised to match the style of your wedding. You immediately have all the evening guests on the photo and as the evening progresses, the photos get crazier and crazier.
Making the guests and photos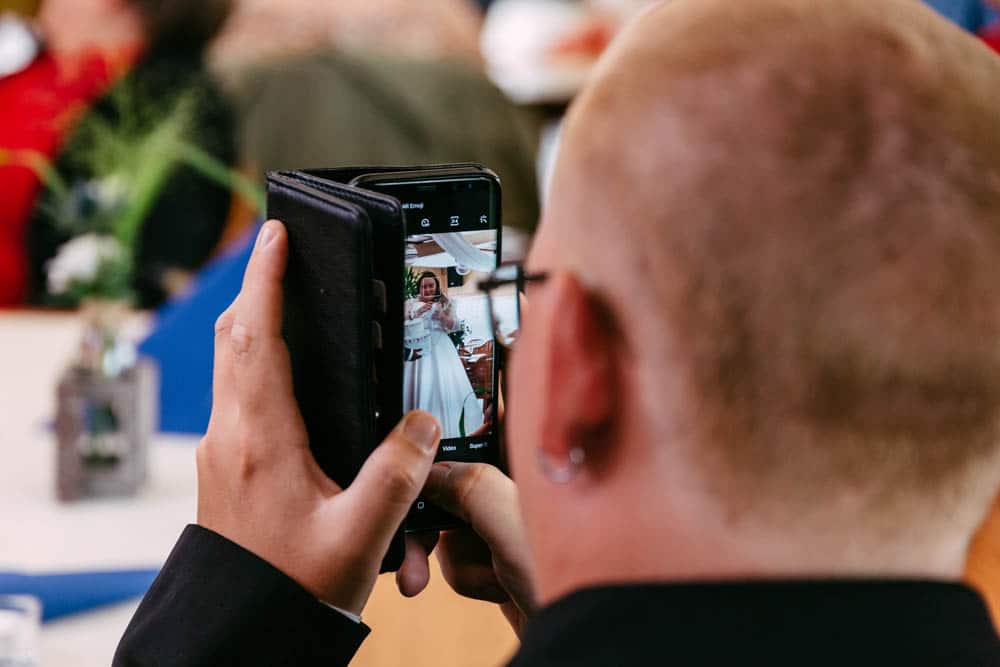 Mobile phones at your ceremony, you almost cannot escape it. This is why we are seeing more and more unplugged weddings come along. This means that on the day itself or just during the ceremony, no mobiles are allowed. Of course, you want everyone to be there and not on their mobiles. You can indicate it in the card or make a sign that no phones are on at the ceremony.
When guests do get to take photos, it is so nice to be able to see them. A instagram hashtag for the day is always useful to keep photos taken by guests in one place. Indicate this in advance in the invitation. This allows you to use a hashtag slider at the wedding to see them.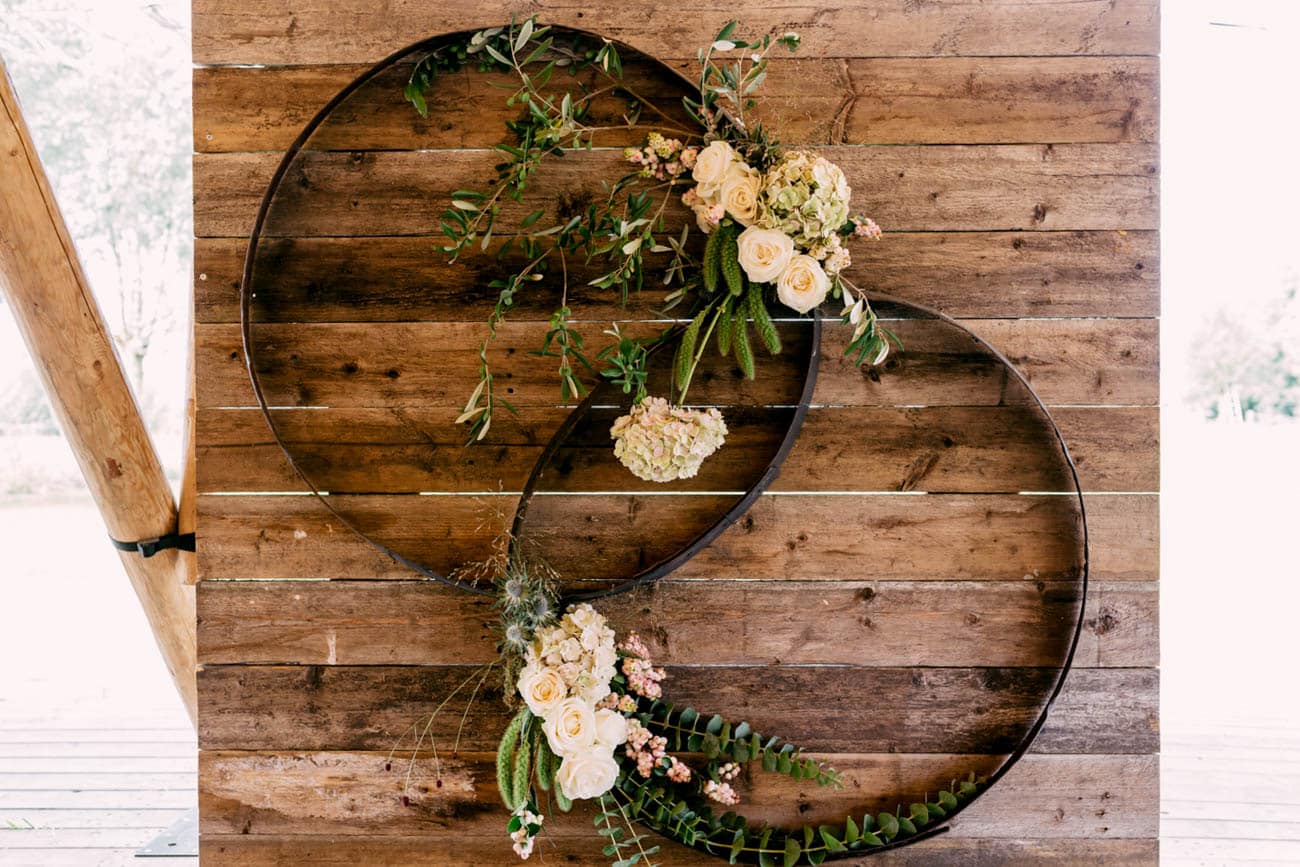 Whether it's to save some money or give your wedding a personal touch, DIY (Do it yourself) is all in the preparation. From table decorations to the wedding arch. You can make it all yourself. For example, the flower arrangements and name tags or your own bridal bouquet and the guest book with a fun homemade photo frame. You can't think of anything, but you can make everything yourself. The choice is yours. You can do it, have it done or have it done.
I hope you got some wedding ideas or inspiration. All the photos above were taken by us. Want to see our portfolio or find out if your wedding date is still available? Find out who we are and what we can do for you!
Have you looked at these yet?