Wedding photographer Rotterdam
Rotterdam has many beautiful locations and small spots that are great fun to photograph. Rotterdam is known for its large port and old and modern architecture.
Wedding photos taken in Rotterdam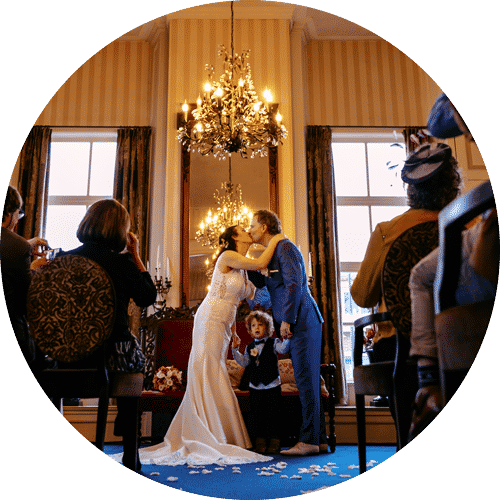 Justin Manders Photography gave that extra special touch to our wedding. Justin and Nathalie are well matched in taking photos. Professional, customer-friendly, helpful and unique in their photography. They also go about their work invisibly. They make you feel special, take into account your wishes and will do everything to give you the most beautiful photos and day of your life. They are very pleasant to deal with and nice to have around. They are also very empathetic and can interact and enthuse with all people. In a unique way, they play with light and details, giving you the most extraordinary beautiful photos. You also get a selection of photos the day after and the full photo collection of the wedding day a few weeks later. The full photo collection is presented in an original way. Do you want someone to capture your wedding in a beautiful way that you both feel very comfortable with? Then I would very much recommend Justin and Nathalie. We wouldn't have preferred anyone else!
Save the Date: everything you need to know Are you already busy planning your wedding and have you already figured out when you would like to get married? Congratulations! The big day is now [...]
The role of witnesses at a wedding After the wedding rings have been exchanged, the marriage is signed. Here, the witnesses are very important because without them, the marriage is not legally valid. In this article, we have [...]
Why people get married It used to be natural to marry each other if you were together for a long time. Nowadays, this is no longer the case. There are plenty of people who only live together as partners [...]