The maternity shoot
With a maternity shoot, you celebrate motherhood-to-be. You capture your pregnancy in a unique way as a memento for later.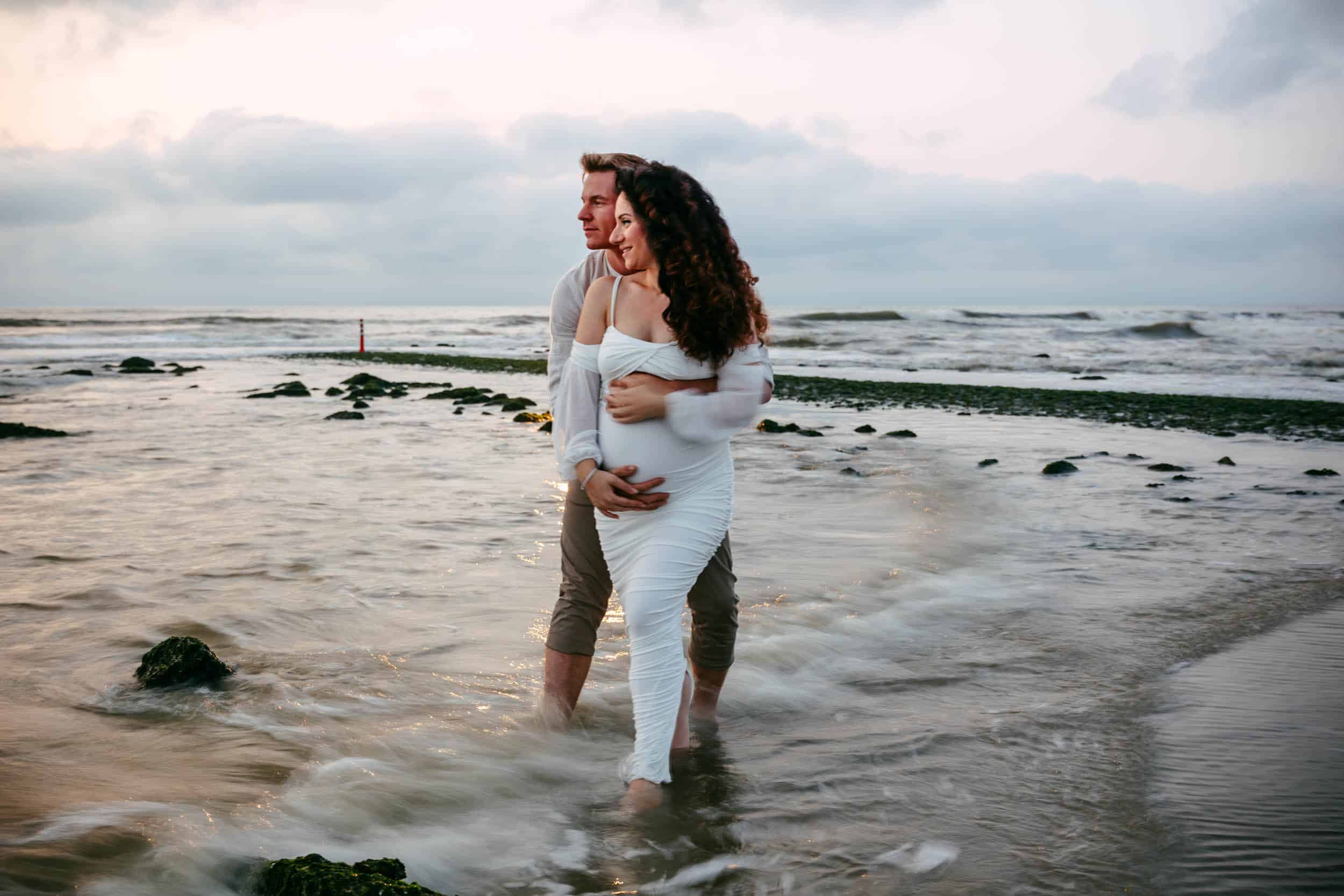 Why a maternity shoot?
Many women have doubts: Is a pregnancy shoot really necessary? They need to get used to their new bodies and are sometimes unsure about this. This is perfectly normal and natural. Despite these drastic changes, there are plenty of reasons to opt for a maternity shoot. You find yourself in a drastic, lifechanging period that will be over before you know it. This is precisely why it is important to dwell on your beautiful baby belly! A good photographer supports you and provides comfort during the shoot. Together, you will capture beautiful images as wonderful memories for the future.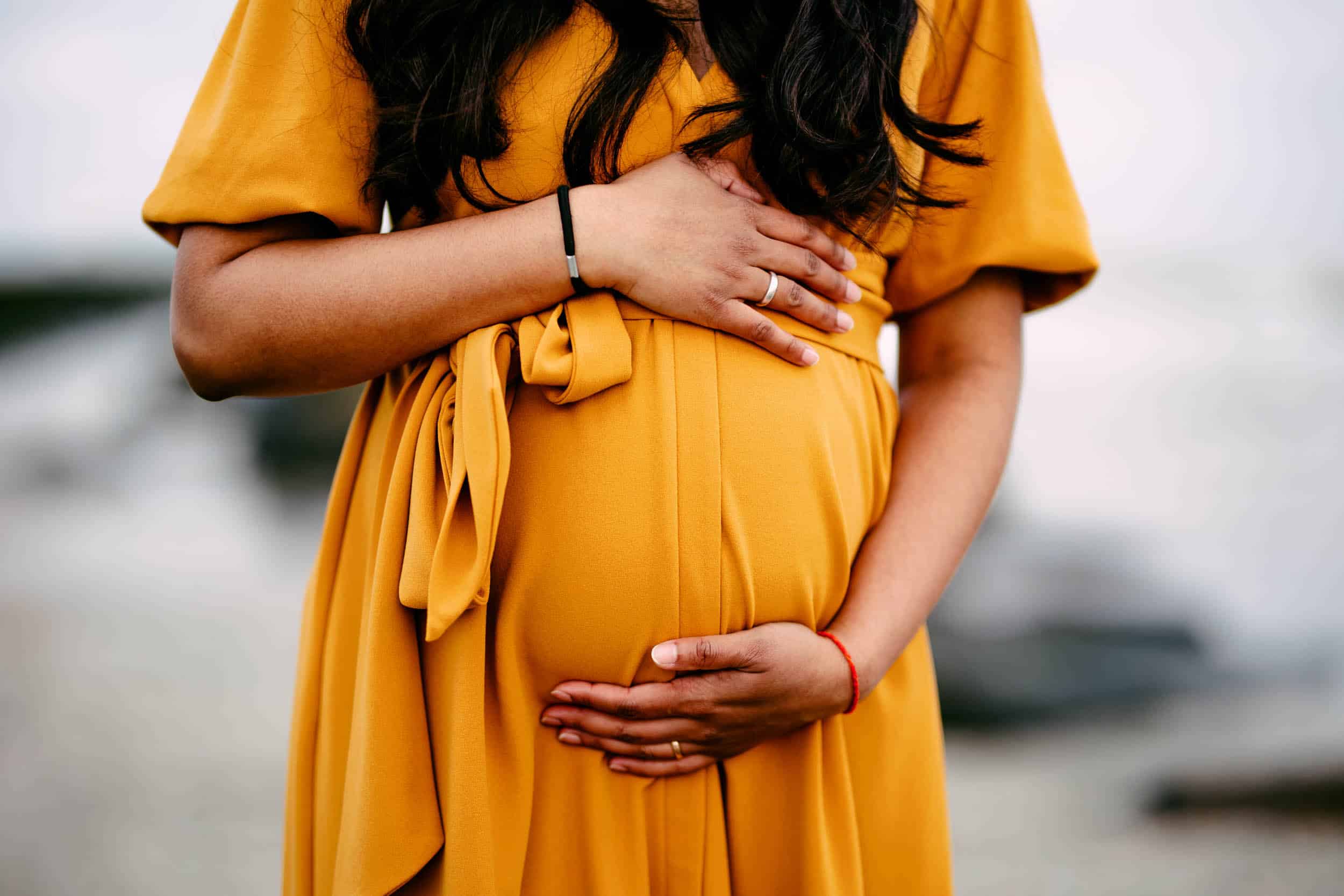 When a maternity shoot?
The best time for a maternity shoot is between 30 and 33 weeks. At this stage, you are still reasonably mobile and fit, but your belly is already nicely visible. After 33 weeks, a photo shoot may be too heavy.
When do you make an appointment?
It is wise to schedule an appointment early. Preferably do this 8 to 10 weeks before you want to shoot. That way, you are assured of a spot on the day you have chosen. If you schedule a photo shoot last-minute, it is more likely that you will not be able to go to your chosen photographer, or that your chosen date is no longer available.
If you schedule a shoot on time, you have plenty of time to prepare. What to wear, where do you want to shoot and who do you want to be photographed with?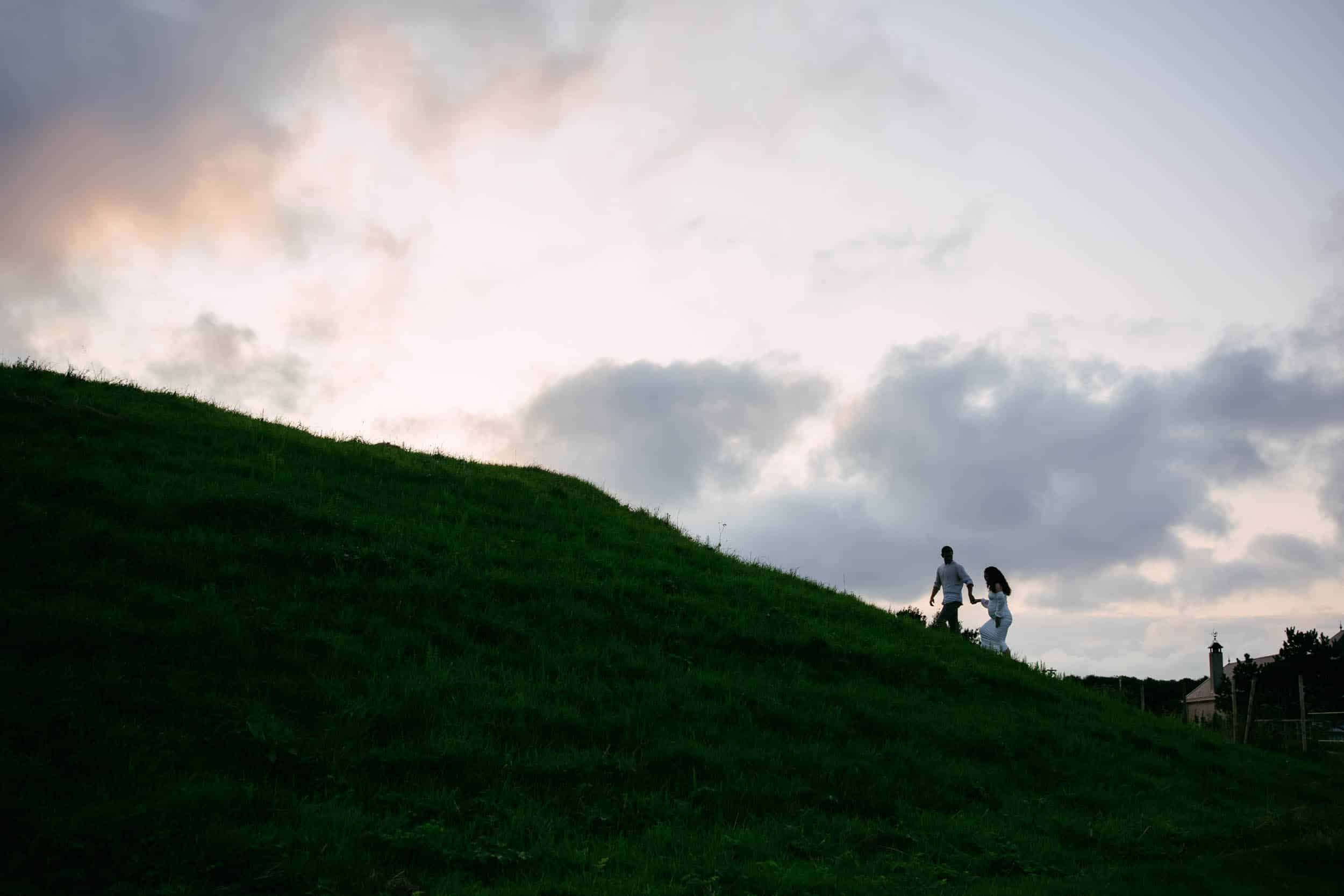 The location of the photo shoot
A maternity photo shoot does not have a fixed location. You choose where you like to be photographed.
Photo shoot at home
Many women opt for a home photo shoot. This results in atmospheric photos with many personal elements. Think of photos in the baby's room or in your bedroom bed. The advantage of a home photo shoot is that you are in your own familiar surroundings. This is ideal if you have never done a photo shoot before and are tense.
Studio shoot
You can also opt for a photo shoot in a studio. Here, the focus is mainly on you and less on the background. This often results in more intense photos. Moreover, in a studio you have privacy and professional lighting at your disposal.
Outdoor photo shoot
Finally, a photo shoot in nature is a popular option. It is often shot during golden hour at the end of the day. The sun is low and the surroundings colour in beautiful, warm hues. A pregnancy shoot in nature can take place in different places. This is entirely up to you. Do you opt for a romantic shoot on the beach, or do you prefer standing in an open field of flowers?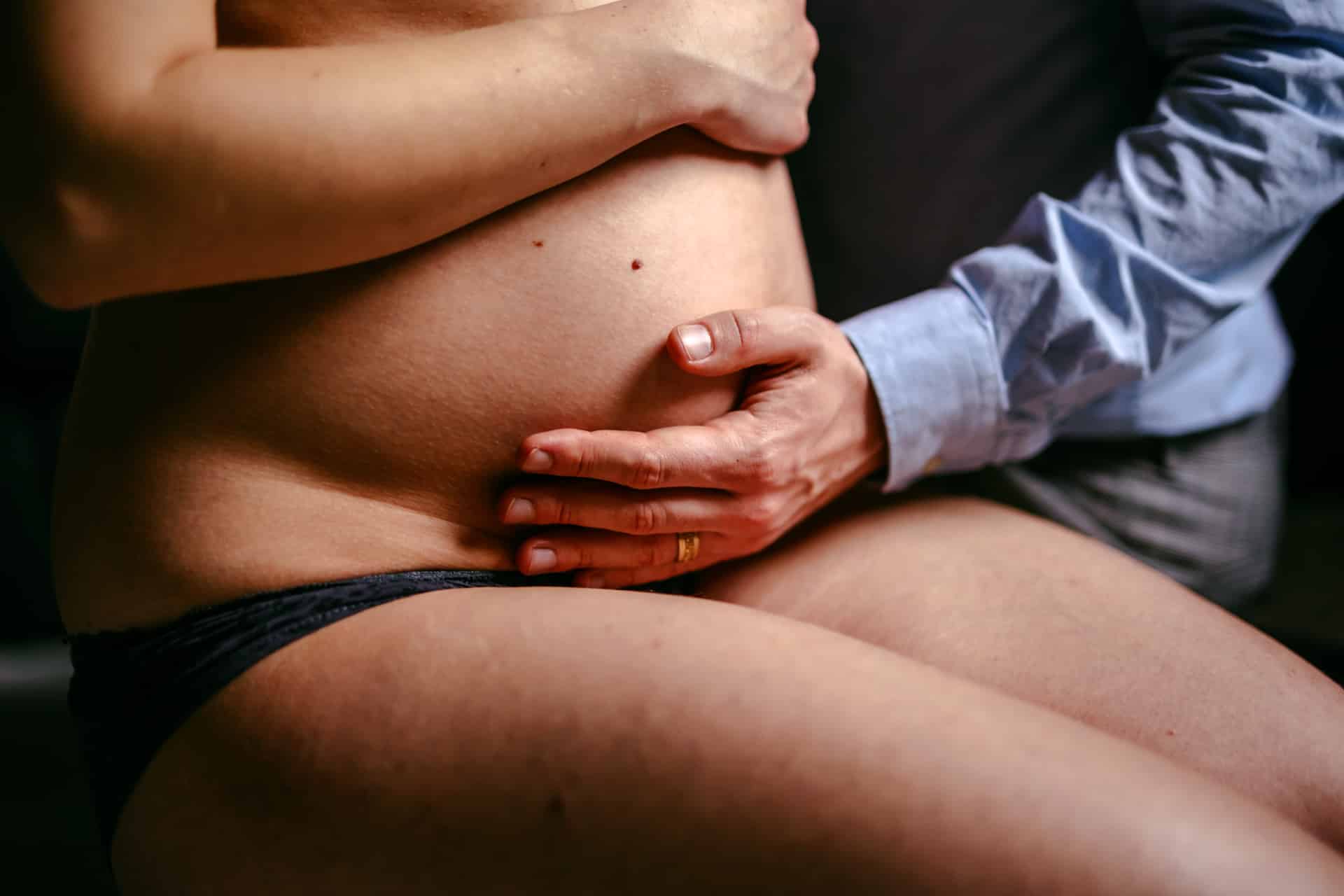 Who are you going to be photographed with?
Who you take your picture with is entirely up to you. You can single-handedly take a photo. This results in an intimate moment between you and your baby-to-be. The love spills out of the photo!
You can also work together with your partner to be photographed. This also results in beautiful, intimate photos. The focus is entirely on love: for each other and for your baby.
Finally, you can use family and children take pictures. This will create a cosy, warm-hearted picture. Together, you will eagerly await the new addition to the family!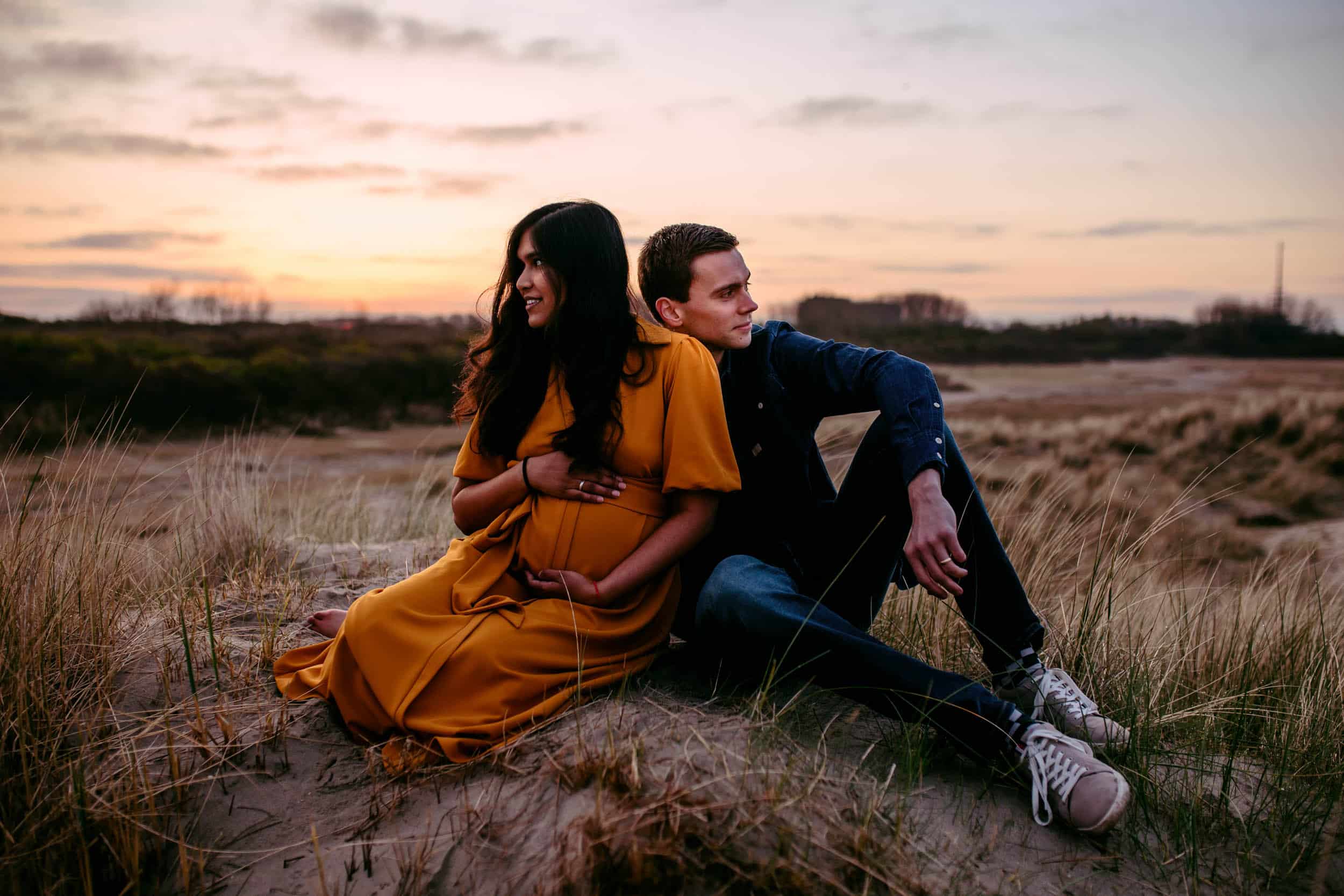 What do you put on?
What you wear during a maternity shoot is completely up to you. The most important thing is that you feel beautiful and comfortable. Below we give some tips for putting together one or more beautiful outfits.
Mix and match
When taking photos with family members and loved ones, it is important that the outfits match. Having outfits in the same style prevents the picture from becoming cluttered and creates a beautiful whole. So agree in advance which style or colour you want to go for.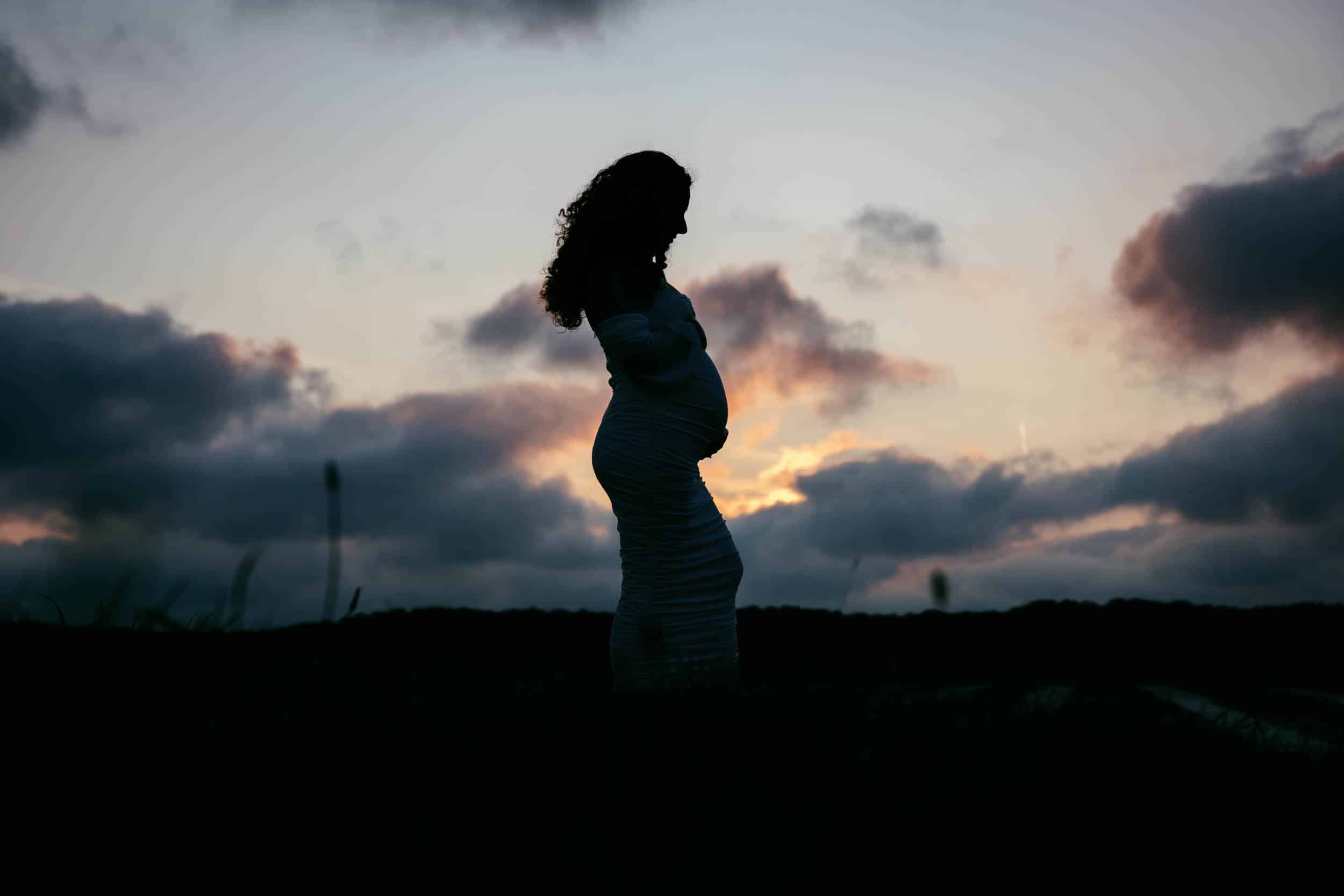 Ask the photographer for help
Some photographers have special styling guides for maternity shoots. You can request these in advance. In them you will find beautiful outfits for inspiration for your photo shoot. Some photographers also stock dresses and accessories you can use. Despite these handy tools, we recommend putting together your own outfit in advance. This will avoid an uncomfortable photo shoot in clothes that do not suit you.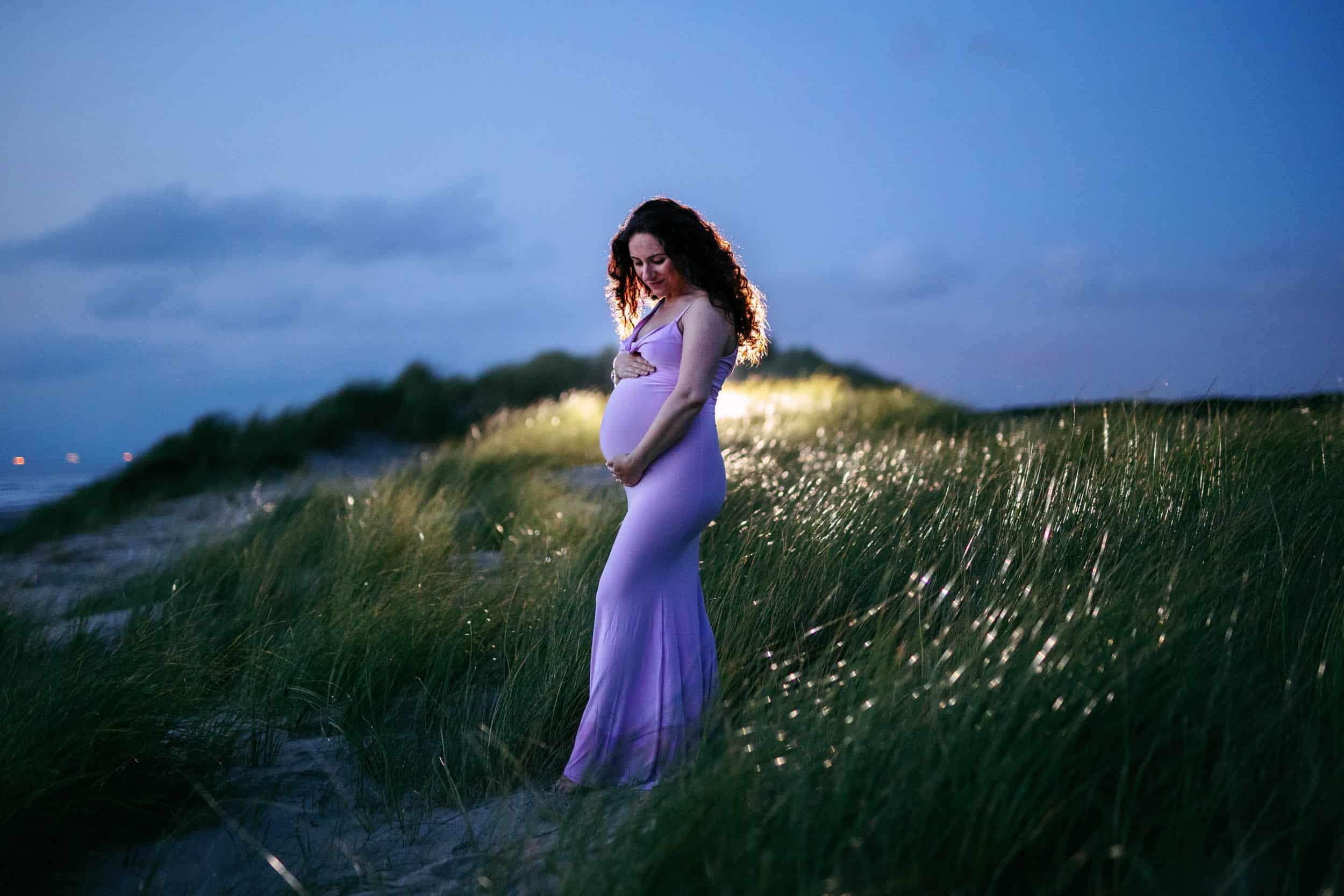 Different outfits
Of course, you can also have your photo taken in different outfits. For example, many women want to be photographed in beautiful, charming maternity dresses or shirts. Here, you can opt for a casual style, or go all out with romantic, supple dresses with lace edges. It's entirely up to you.
Apart from this, you can also shoot some photos in sensual clothing. Think of a photo in a kimono or charming lingerie. Everything is possible!
Photo accessories
Some women like to include accessories and props in the photos. Think of photos showing the due date of birth, a photo of an ultrasound being held, or a photo with a teddy bear waiting for the baby. Think of it and it's possible!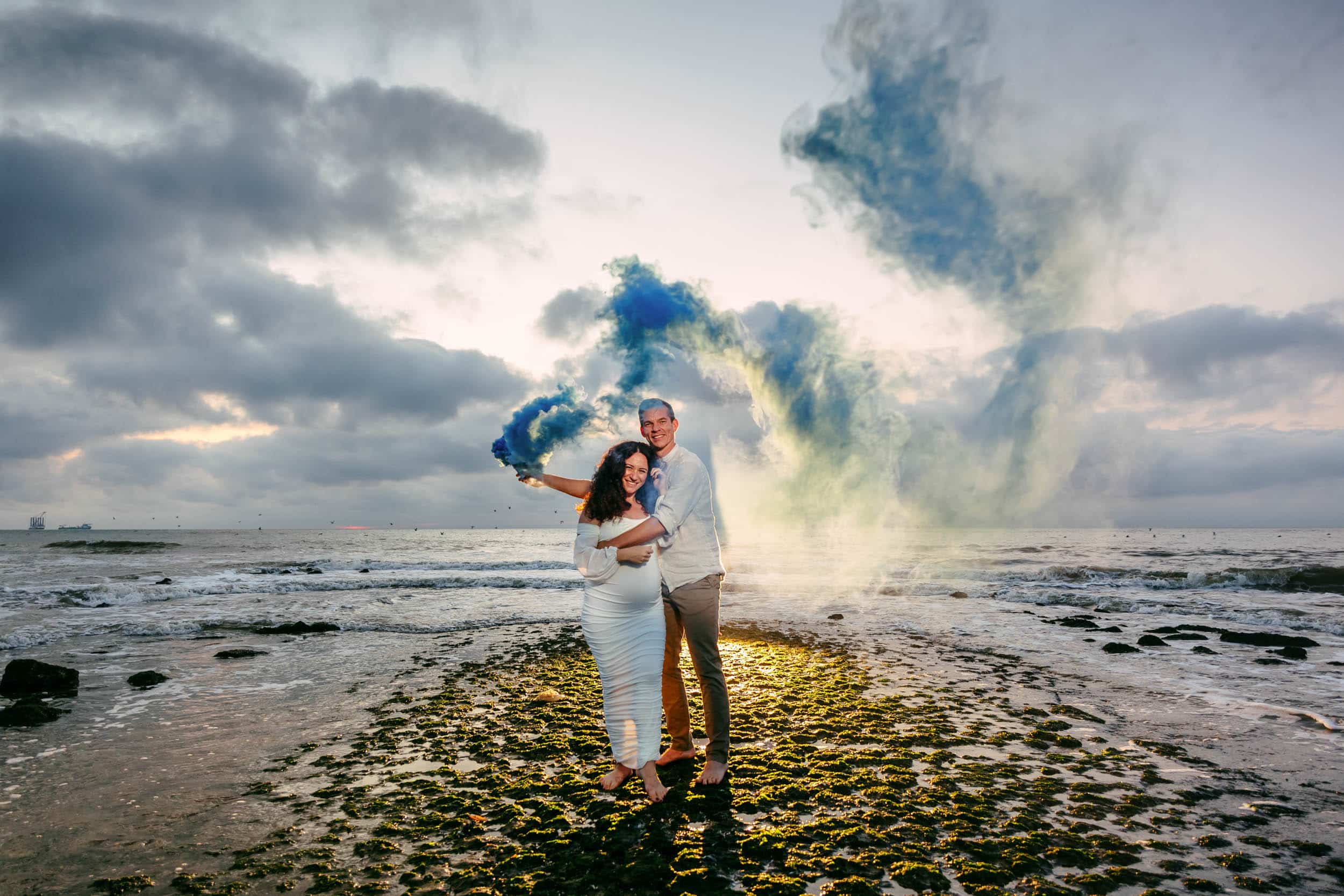 Genderreveal photo
More and more people are celebrating a genderreveal party. This is an occasion where the gender of the baby is announced to family and friends. Nothing is more fun than announcing this with a beautiful, professional photo! For example, take a photo with blue or pink flags, cut a cake coloured blue or pink, or use other accessories. As a 'gender-reveal', send the photo via e-mail, or on a card.
Additional tips
Below are additional tips that can support you before or during the photo shoot.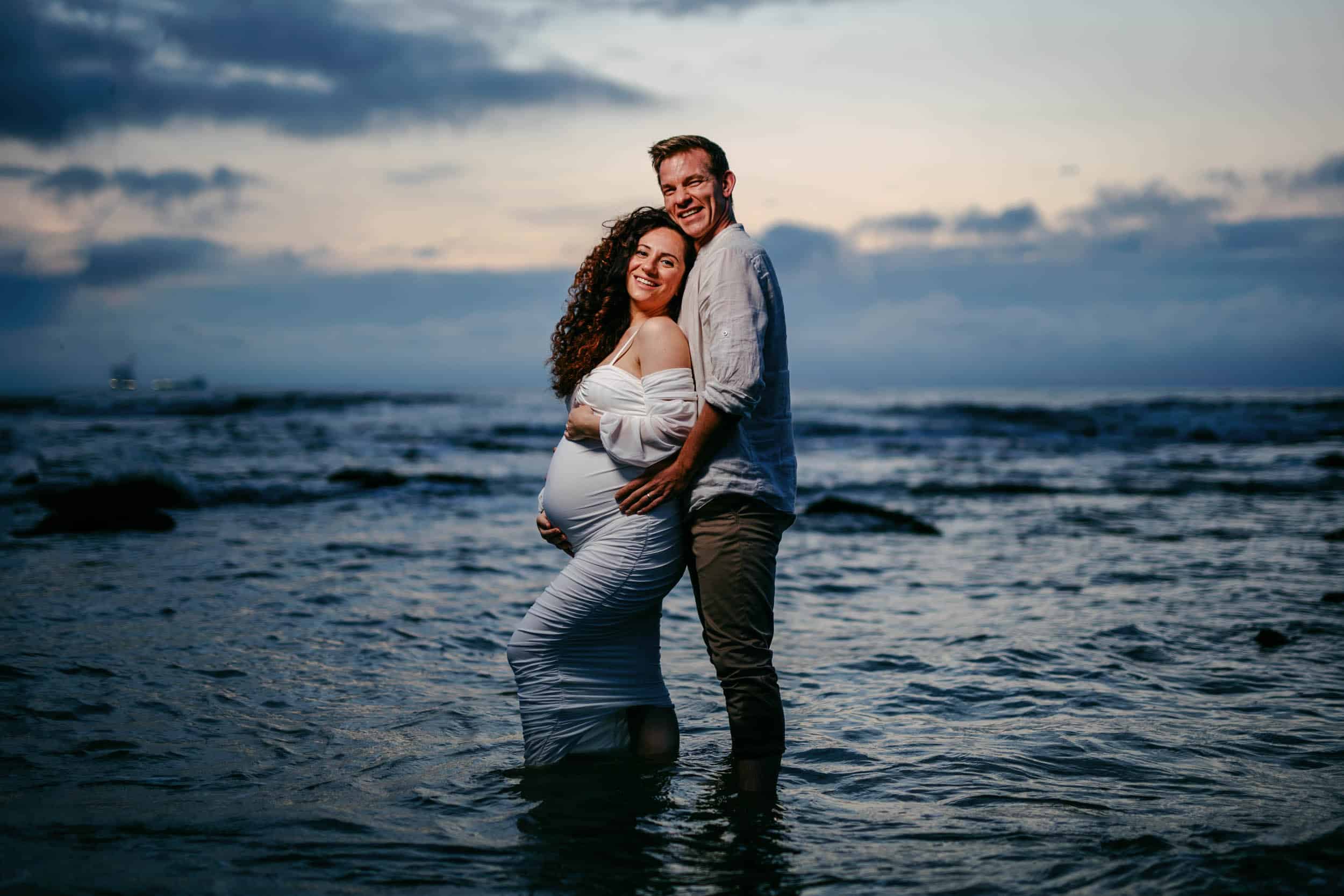 Schedule an introductory meeting
A maternity photo shoot can be new and uncomfortable. Therefore, ask the photographer for an introductory meeting beforehand. During this meeting, you can sense whether there is a click with the photographer. You will also discuss what you are looking for. This way, you will quickly find out whether you share the same vision.
Remember your make-up
Make-up can look beautiful in the mirror, but come out poorly in the photo. So hire a make-up artist for the shoot or do your own research on "photo proof" make-up looks.
Discuss your insecurities
Being insecure is not a bad thing! Especially not during a maternity photo shoot. Therefore, discuss your worries and insecurities with the photographer. If you speak your mind, the tension will ease and the photos will come out better!
Don't forget to enjoy!
Posing during a maternity shoot is not something you do every day. It's a beautiful moment that needs to be consciously considered. Remember: besides arranging clothes, beautiful make-up, hair and props, the most important thing is to enjoy it!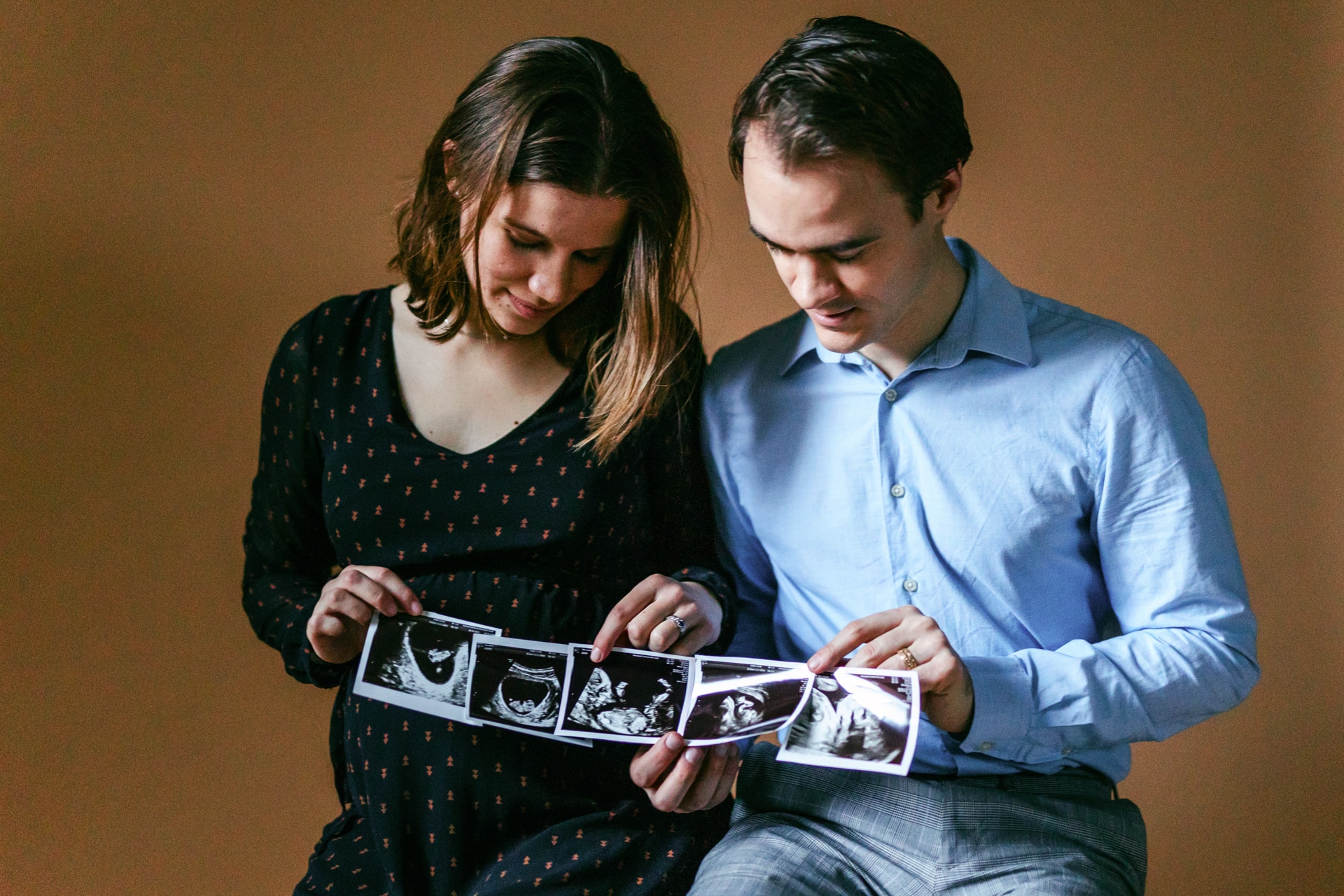 What do you do with the pictures?
The photos from the shoot are a nice memento for later. Stick the photos in an album, hang them up and place your favourite photo in a pretty picture frame: Great for on your bedside table! You can also incorporate the photos into a cute gender-reveal or birth announcement card.