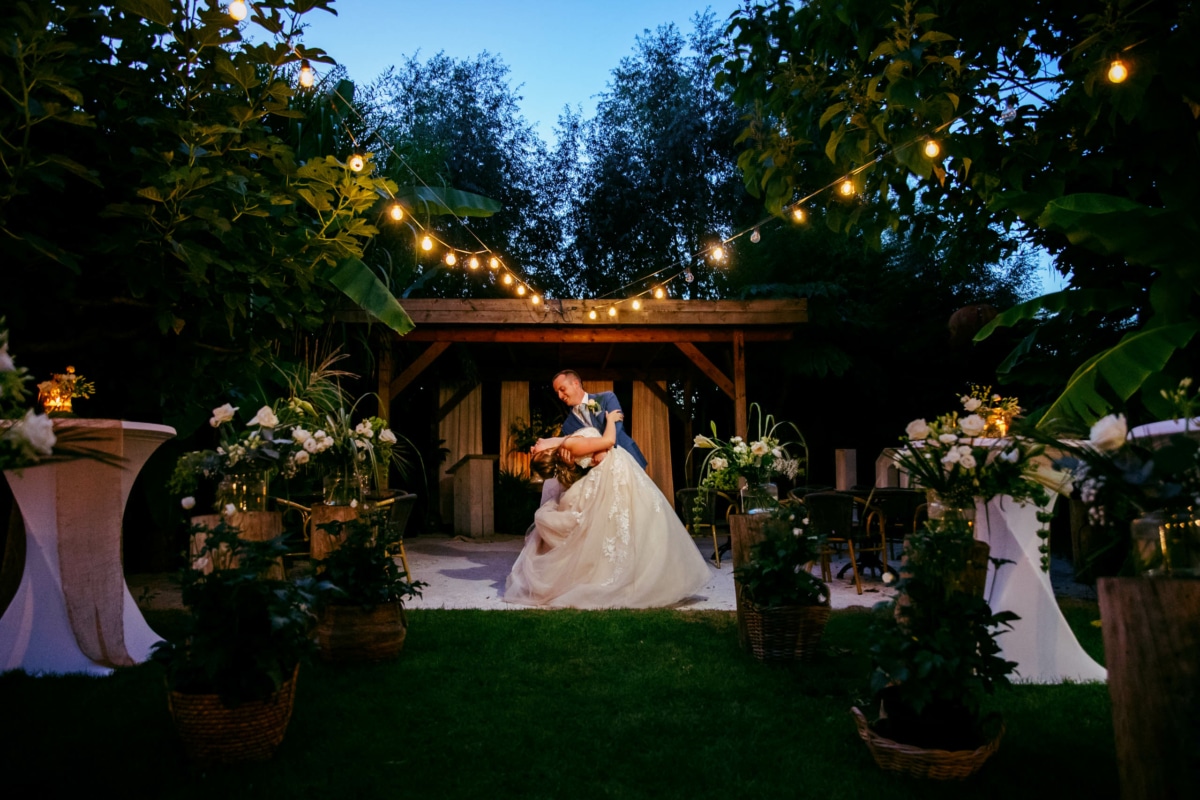 Questions to ask your wedding venue
When choosing the perfect wedding venue, it is important to be well-informed. There are countless things to consider, from capacity and catering options to accessibility and décor.
To help you make an informed choice, we have compiled a list of 10 key questions to ask a wedding venue. Answering these questions will help you find the right venue for your dream wedding.
Some key questions
1. How much space does the venue offer?
Can you give an estimate of how many guests can be accommodated comfortably? Is there enough space for both seated dining and dancing?
2. What is the parking situation at the site?
Are there enough parking facilities available for all guests? Is valet parking an option?
3. Are separate rooms available for the ceremony and reception?
If so, what does the transition between these spaces look like?
4. Is there a wedding coordinator or event manager available to help organise and coordinate the wedding?
If so, what is their experience and what is their role on the day?
5. What are the catering options at the venue?
What is the quality of the food and service, and can special dietary requirements or allergies be taken into account?
6. Is a sound and music system available for use during the ceremony and reception?
Is technical support available to fix any problems?
7. Are bedrooms available for the bride and groom and any other guests wishing to stay overnight?
If so, how much and what are the costs?
8. What are the options for on-site photography?
Are there any specific places that are popular for wedding photos?
9. What are the options for adding additional decorations or flowers to the space?
Are there any restrictions or regulations we need to take into account?
10. What is the total cost of the venue and what is included in this price (e.g. catering, music, decorations, etc.)?
Are there hidden costs we should be aware of?
11. Is the venue available on the date of our wedding?
If not, what are the alternative dates?
12. What are the payment terms for the venue?
Is a deposit required? When is full payment due?
13. What is your cancellation policy?
What happens if we have to cancel or postpone due to unforeseen circumstances?
14. Is there a back-up plan for bad weather if the venue is outdoors?
If so, what does that look like?
15. Are there any restrictions on the type of music or entertainment we can have?
Are there any restrictions on the noise level or end time for the party?
16. May we choose our own suppliers (e.g. photographer, DJ, florist), or do you only work with certain suppliers?
17. Is there a kitchen available for catering?
Can we bring our own caterer, or do we have to use your in-house catering?
18. How involved is the venue staff on the day of the wedding?
Do they offer help with set-up and tear-down?
It is also advisable to ask for sample photos of previous weddings held at the venue, so you can get an idea of what the space will look like on the day of your wedding.
Have you looked at these yet?