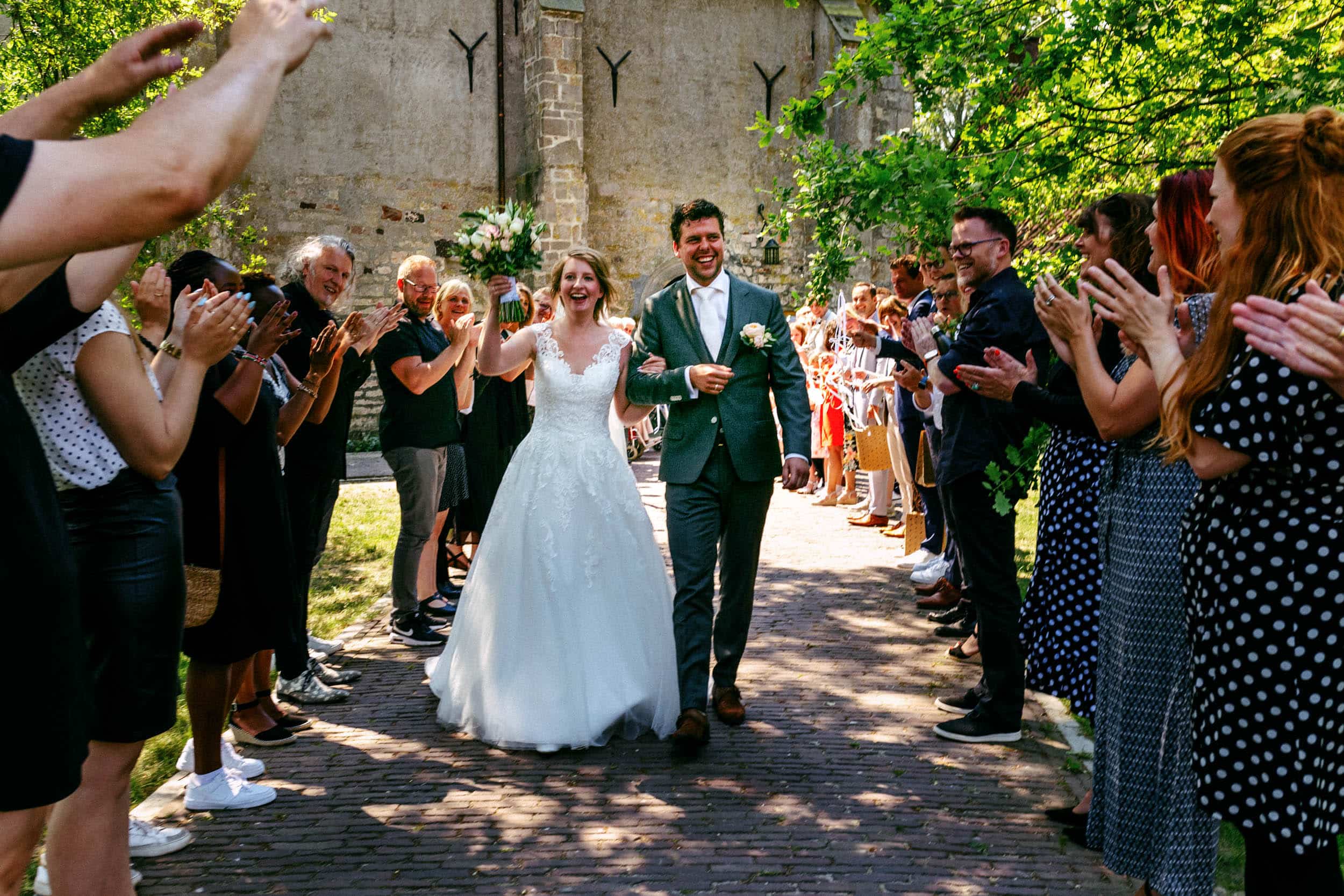 Imagine a radiant wedding day before, full of smiling faces and loving moments. But just when you are completely absorbed in that dream, the realisation of the financial challenges creeps in. How do you ensure that unforgettable day without raiding your bank account?
Budget list for an Affordable Wedding
Location:

Community centre or local park
Backyard of a relative or friend
Off-peak dates and times choose for discount

Invitations:

Digital invitations (email or specialised apps)
Homemade invitations with affordable printing

Clothing:

Second-hand wedding dress or suit
Sale or seasonal discount
Borrowing clothes from friends or family

Decorations:

DIY centrepieces and decorations
Reusable items such as fabric garlands instead of disposable decorations
Natural decorations such as seasonal flowers and leaves

Catering:

Potluck-style meal (where each guest brings a dish)
Limited menu with local and seasonal ingredients
BBQ or picnic for a more informal atmosphere

Entertainment:

Creating playlists and using your own sound equipment
Hiring local amateur musicians or bands
Asking friends to share specific talents (e.g. singing, dancing)

Photography:

Use a hashtag to receive all guests' photos.
Put down disposable cameras
Make use of a photobooth

Transport:

Using own cars or borrowing from friends and family
Carpooling with guests

Ceremony:

Ask a friend or family member to conduct the ceremony (in some areas this can be done with a day licence)
Short and intimate ceremony

Rings:

Simple bands without much embellishment
Vintage or second-hand rings
The Power of Simplicity
Simplicity is not reducing things, but focusing on what really matters. In a world full of distractions and complexity, simplicity offers clarity and direction. It is about recognising what is essential and letting go of redundancies.
Memories above all else
Remember that one time when you were on the beach was, watching the sunset, the colours of the sky changing? It cost nothing, but the memory is priceless. Focus on experiences rather than expensive extras. A good conversation, a laugh, a tear; those moments are worth their weight in gold.
Make it Personal
The key word for an unforgettable wedding is 'connection'. So start with the most important tip: be present. Try to share a moment with each guest, even if it is just a short conversation or a quick hug.
Add a personal touch by, for example, handwritten notes or small thank-you notes for each guest. It is the small gestures that make the biggest difference.
Activities such as a short quiz about the bride and groom or open mic moments can provide entertainment and engagement. It's all about making everyone feel special and appreciated on your big day.
Stay true to yourself
At the plans of a wedding, a deluge of choices comes your way. From the venue to the decorations and from the music to the menu choices. But the most important thing is to make choices that really suit you as a couple.
It is easy to get carried away by trends or the wishes of others, but your wedding should be a reflection of your unique love story. For example, choose a venue that has special meaning for you, or integrate traditions that are close to your heart.
Don't be guided by what 'you should' or what 'everyone else does'. Instead, listen to your own heart and intuition. You will find that the most authentic choices are often the most memorable.
Remember that it is your day, and the memories you make will last a lifetime. So make sure they are genuine, real and unforgettable.
DIY Ideas
Organising a wedding becomes all the more special when the whole family is involved. Here are some DIY ideas that highlight family involvement and help create a unique and personal touch for your big day:
1. Invitations and Thank You Cards:
Organise a craft day with your family and make handmade invitations. Use stamps, ribbons, coloured paper and add personal notes to make each invitation make special.
2. Table decorations:
Collect glass jars, ribbons, lace and candles. Together, you can create unique centrepieces that will brighten up any table.
3. Personalised Gift Bags:
With fabric bags, stamps and colourful ribbons, you can create personalised gift bags for guests.
4. Homemade Cake or Candy Stand:
Collect family recipes and create a dessert table together full of homemade treats such as cakes, biscuits and sweets.
5. Handmade jewellery:
Together with your family, create unique jewellery for the bride or bridesmaids, such as beaded necklaces, bracelets or hair accessories.
6. Decorative Signs:
Use paint and wooden boards to create signposts or welcome signs for the wedding location create. Add personal messages or quotes for a unique touch.
7. Guestbook Alternative:
Instead of a traditional guest book, you can paint a canvas together on which guests can leave their fingerprints and wishes.
8. Homemade Photo Corner:
With some fabric, light garlands and props, you can create a fun photo corner where guests can take crazy and memorable photos.
9.Homemade Ring Box:
Geuse a wooden box, paint, ribbon and lace to create a unique and personalised ring box for the big day.
It doesn't have to be expensive
The true essence of wealth is often free; it is in the priceless moments and experiences we cherish. Think of those spontaneous bursts of laughter with friends, the warmth of a hug, or a deep conversation under the stars. These moments add colour and meaning to our lives, without a price tag. Sure there will always be costs but watch your budget and concentrate on what is really important to you.
Have you looked at these yet?