The A-line Wedding Dress
A-line wedding dresses are making a comeback and are once again becoming one of the most popular styles. These timeless dresses have a fitted bodice that flows into a fuller skirt, giving the bride an elegant and graceful look. If you are looking for something traditional yet modern, then a this a line wedding dress definitely the right choice and therefore the favourite of many bridal shops and brides!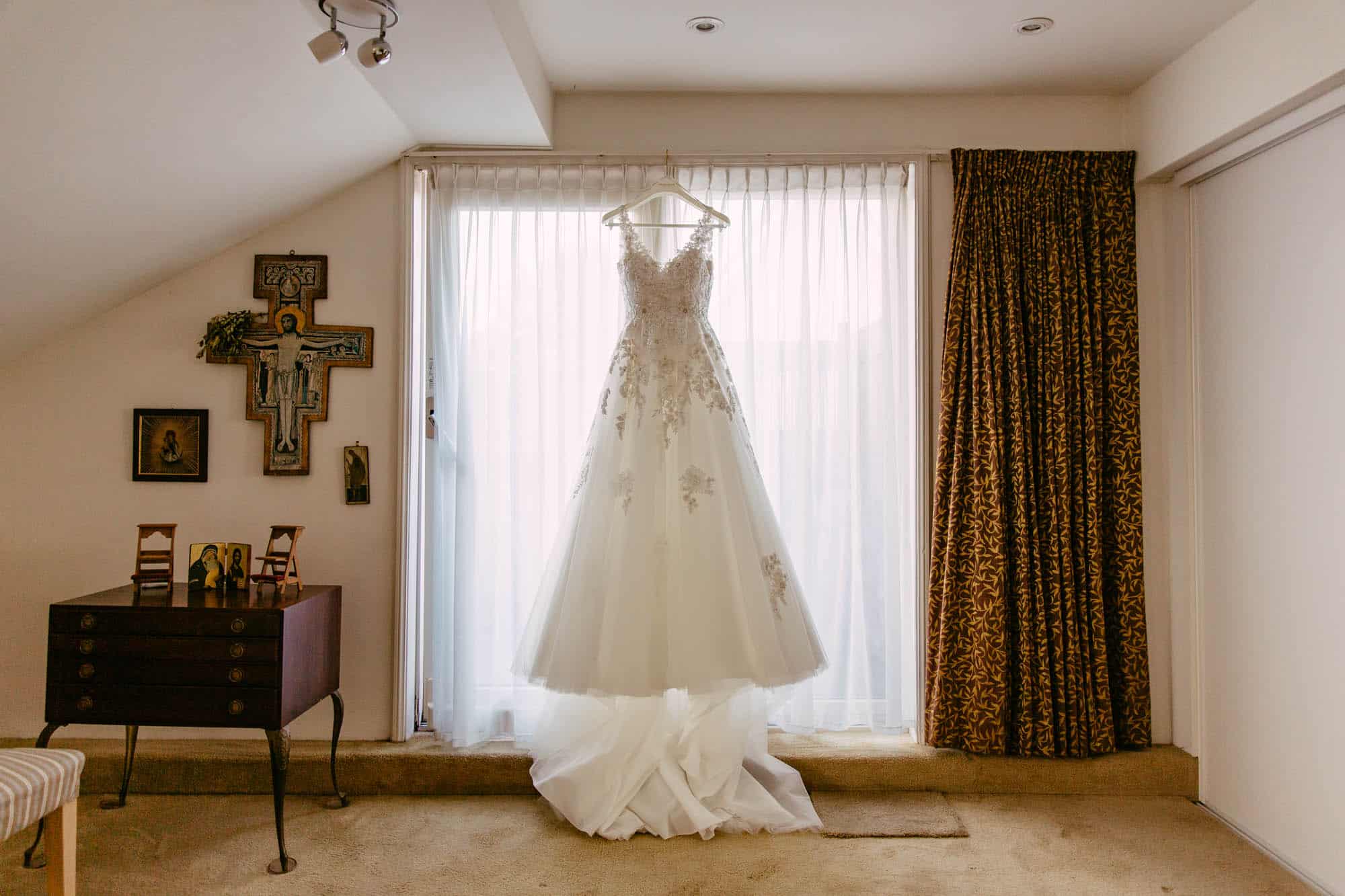 The style and feel
The A line wedding dress is a beautiful and classic dress with a timeless cut. Because the model emphasises the waist, it creates the illusion of an hourglass figure. As a result, this wedding dress for almost every body type, a beautiful and elegant match that will make you look your best on your special day.
An A line wedding dress forms a Capital A as the name suggests. The dress has a narrow top and straight diverging bottom. Thereby, this model emphasises the high waist which automatically makes your silhouette appear optically slimmer and longer. This makes this wedding dress also ideal for the ladies who might want to put less emphasis on a small belly, wide hips or their buttocks. This is because these simply disappear under the elegant shape that falls loosely around the lower body and will bring all the attention upwards. Where hopefully you will also find a smile from ear to ear that will make you shine in this dress!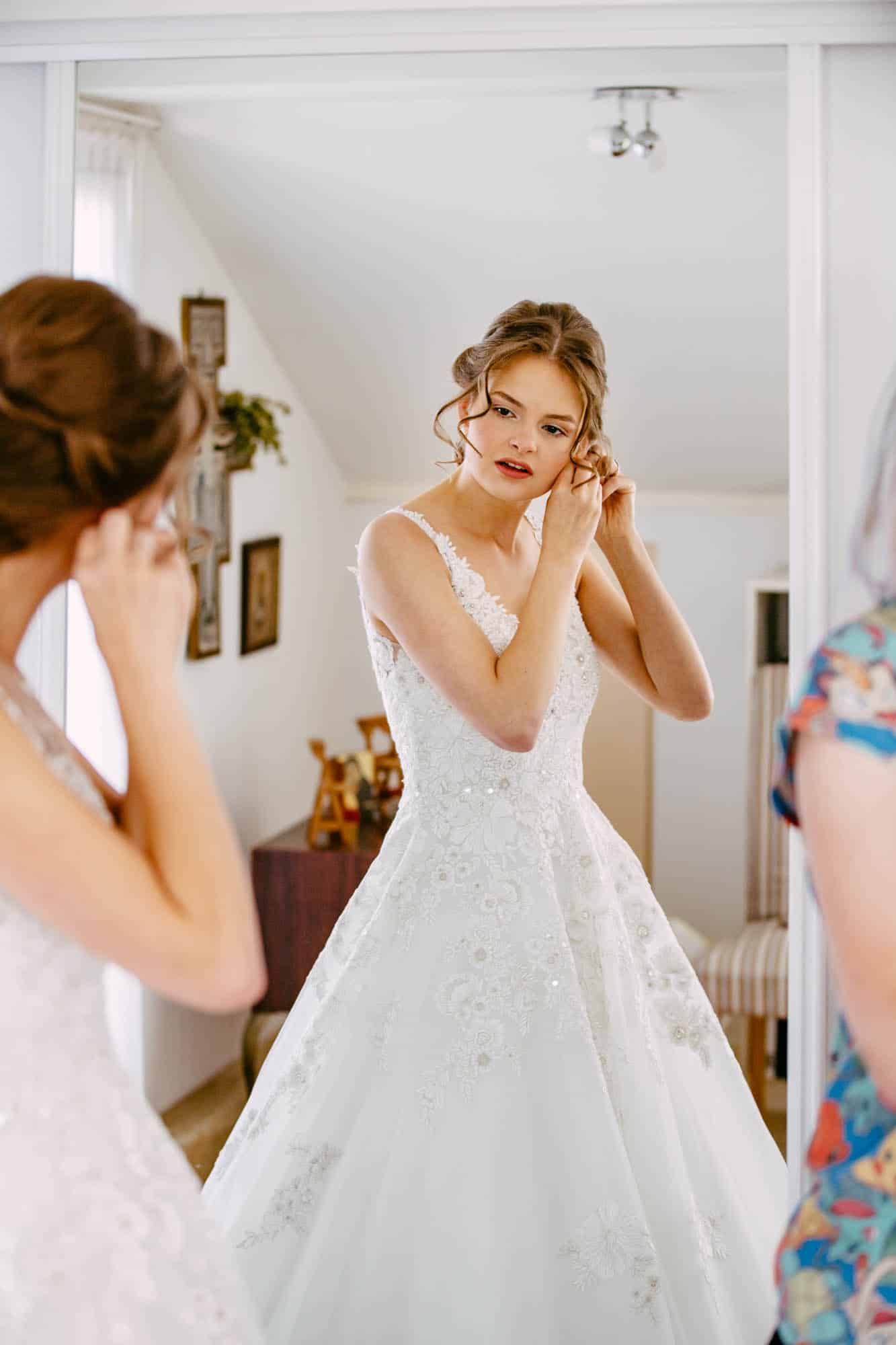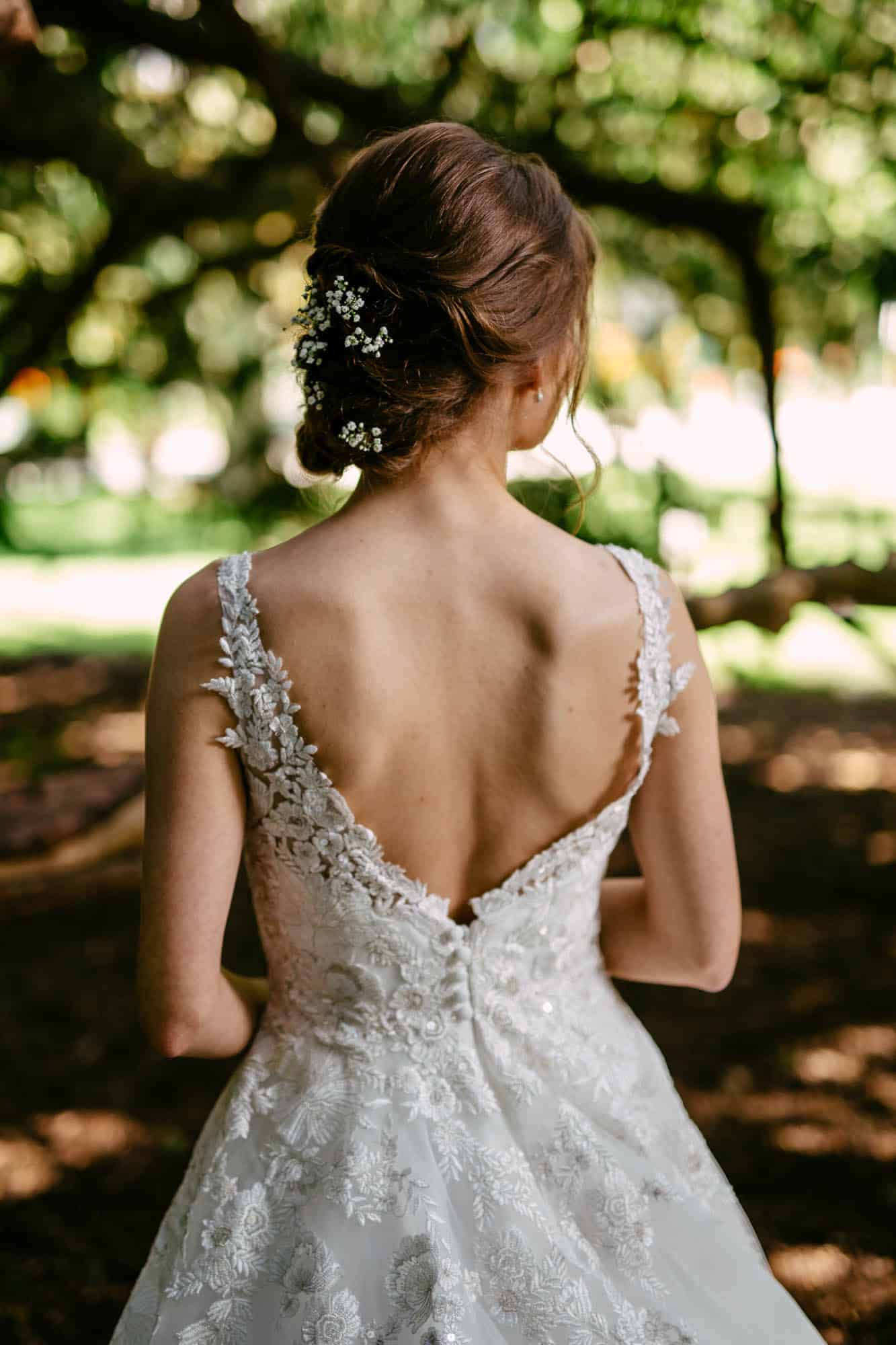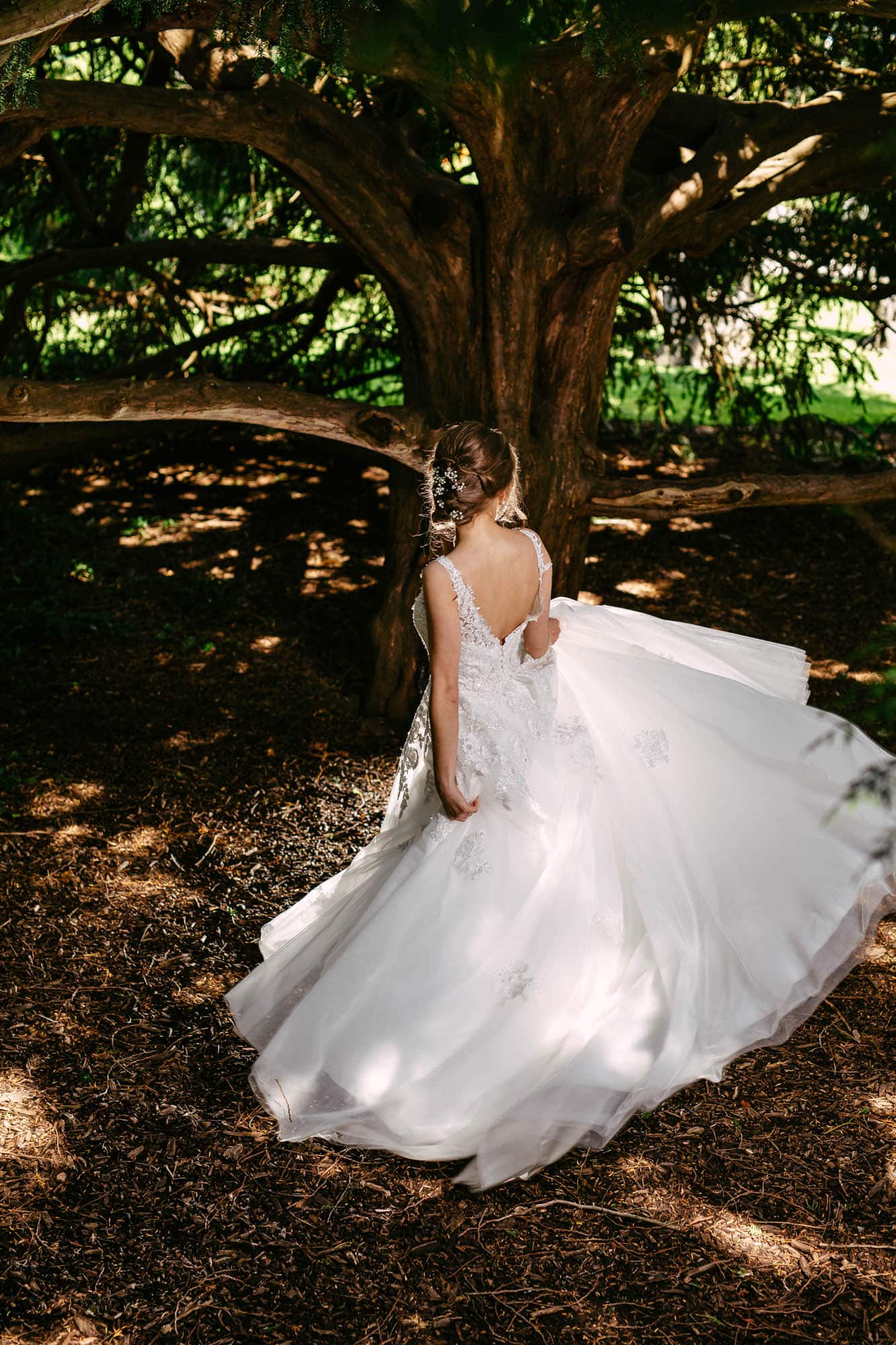 The bride type
The A line wedding dress is a perfect choice for the bride who wants to look elegant yet feel comfortable during the special day. The A line wedding dress is not only beautiful and flattering to the body. It is also very practical. This model wedding dress is not too heavy and therefore very comfortable to wear for long periods of time. It also allows you to move easily and freely in it. You can walk around all day in it, sit easily and dance the night away to your heart's content. So enjoy your wedding day
The benefits
The timeless A-line wedding dress has many advantages and is very flattering to most body types. This is because these wedding dress draws attention to the waist while concealing the hips, buttocks and legs in an elegant and simple shape. Any curves or blemishes are therefore hidden which gives a nice effect and brings attention to the waist and upper body with the illusion of an hourglass figure. For taller ladies, it is a nice touch that an A-line wedding dress makes the legs appear slightly shorter, giving the silhouette a softer look. Besides being beautiful, it is wedding dress also very practical during the special day. You can easily move around in it because the dress is not too heavy. You don't have to pay extra attention to the possible width of the dress and you can dance the whole evening in it.
Have you looked at these yet?