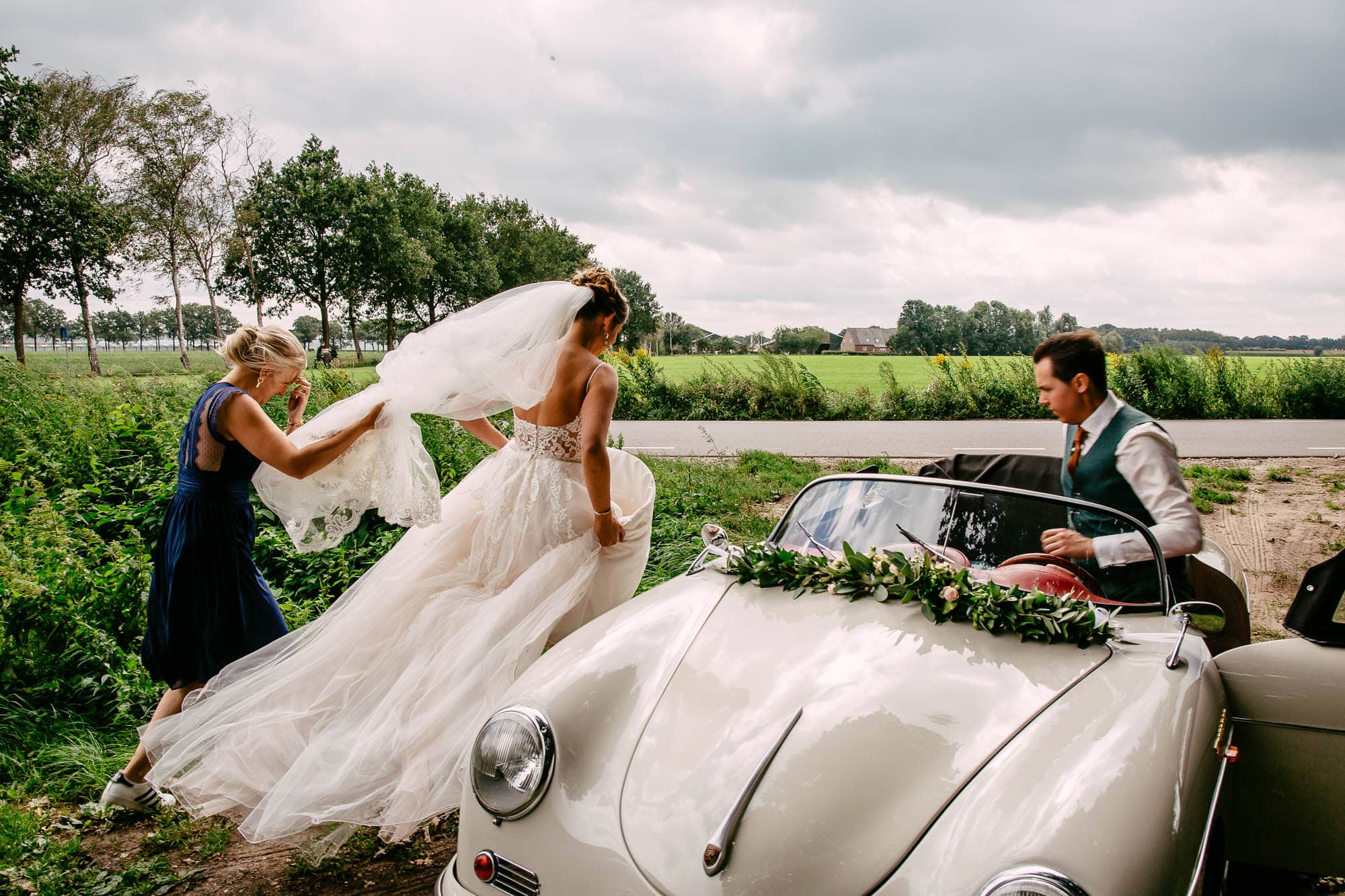 The master of ceremonies
Of course, when you think of a wedding, you immediately think of the festive atmosphere, lots of white, flowers, a couple in love who give each other the
declare love and say yes and, of course, for the ladies, the dress! But we are not so quick to think of the master of ceremonies. Surely, he or she is an indispensable person of the wedding! But what exactly does a that person do? In this blog, we are going to tell you all about it.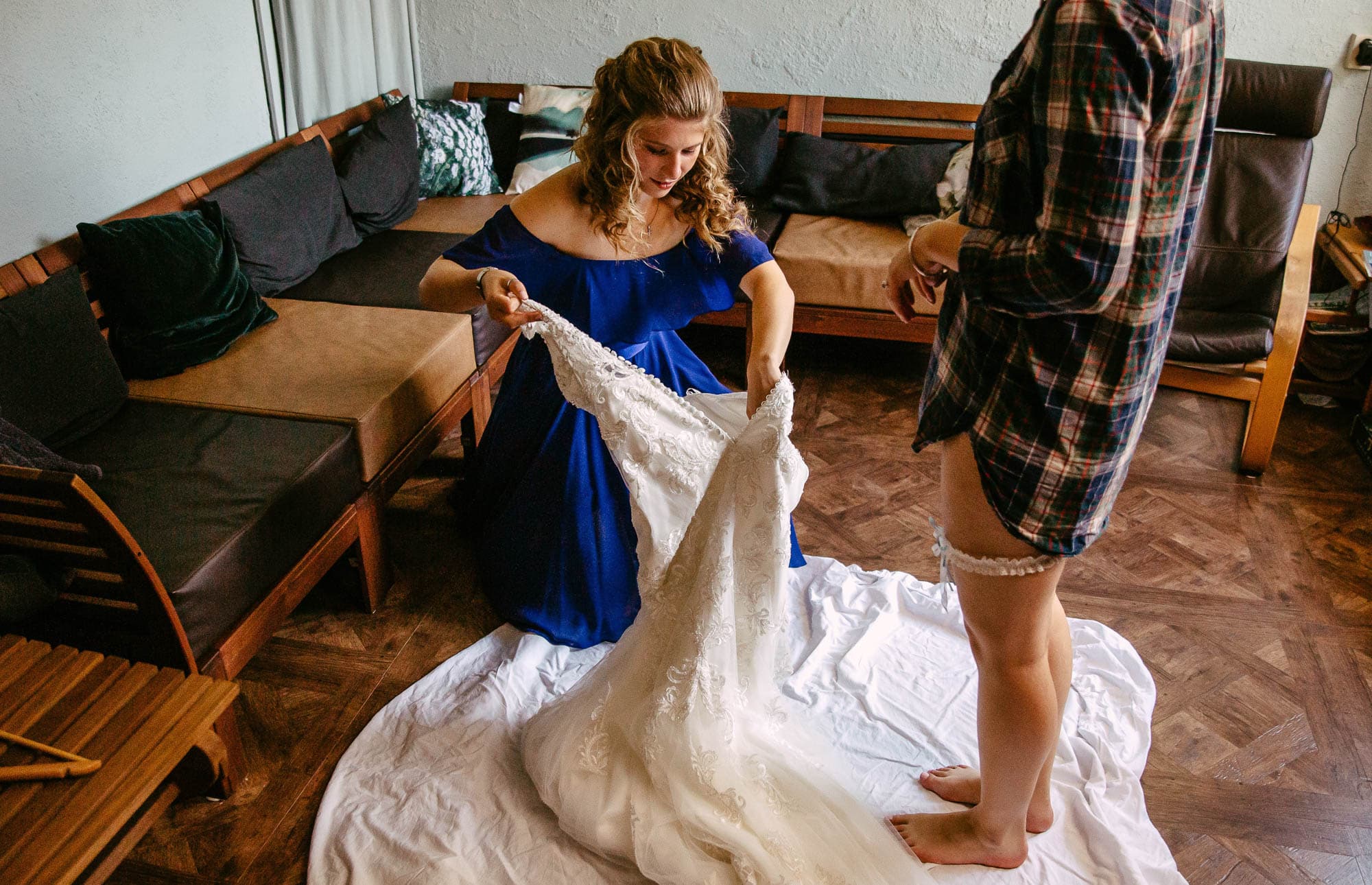 The tasks:
These are tasks for the master of ceremonies, but they are also often shared among family or friends. Tasks that a bride and groom can prepare themselves are not tasks for a master of ceremonies.
The tasks
Point of contact for guests & suppliers.
Receiving guests.
Directing the children with tasks. (For example, giving the wedding rings.)
Bringing water for the bride and groom.
Scheduling speeches.
Bring phone & house keys.
Help with the decoration of the ceremony.
Laying the dress properly during the shoot.
Bringing the wedding rings.
Daily schedule progression tracking.
Guarding all gifts & envelopes.
Handing out stars or bubble blow.
Group photo list maintenance.
Announcer at group photos.
Get thank-you notes ready.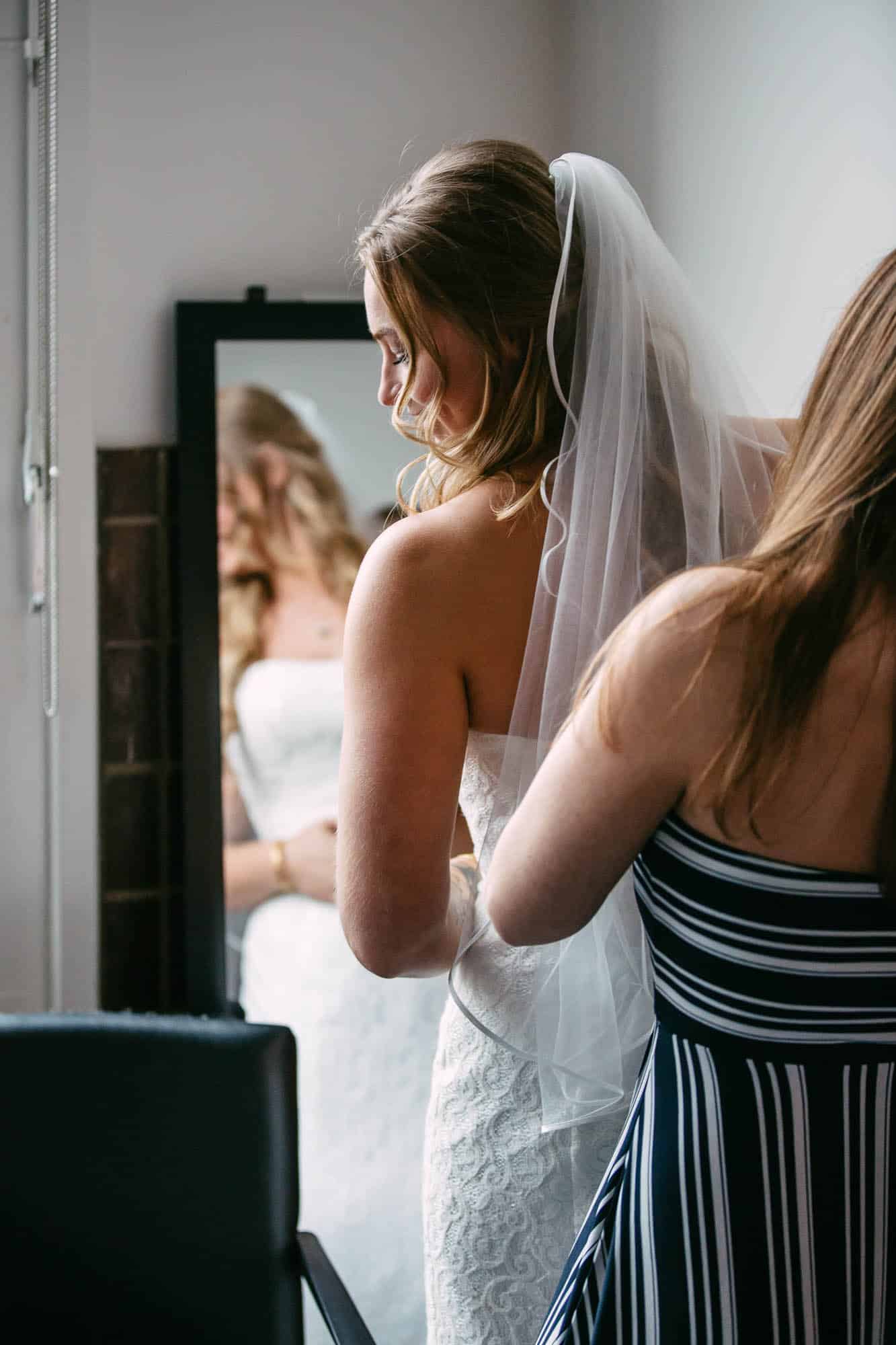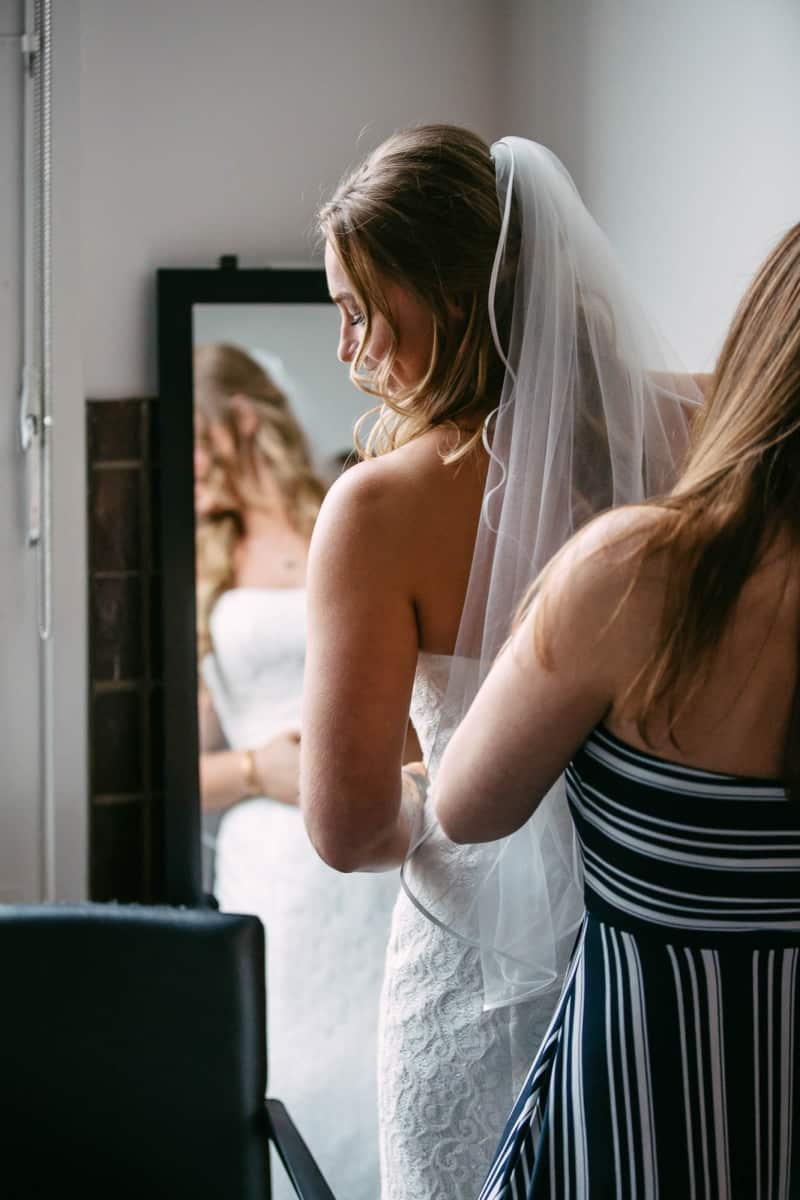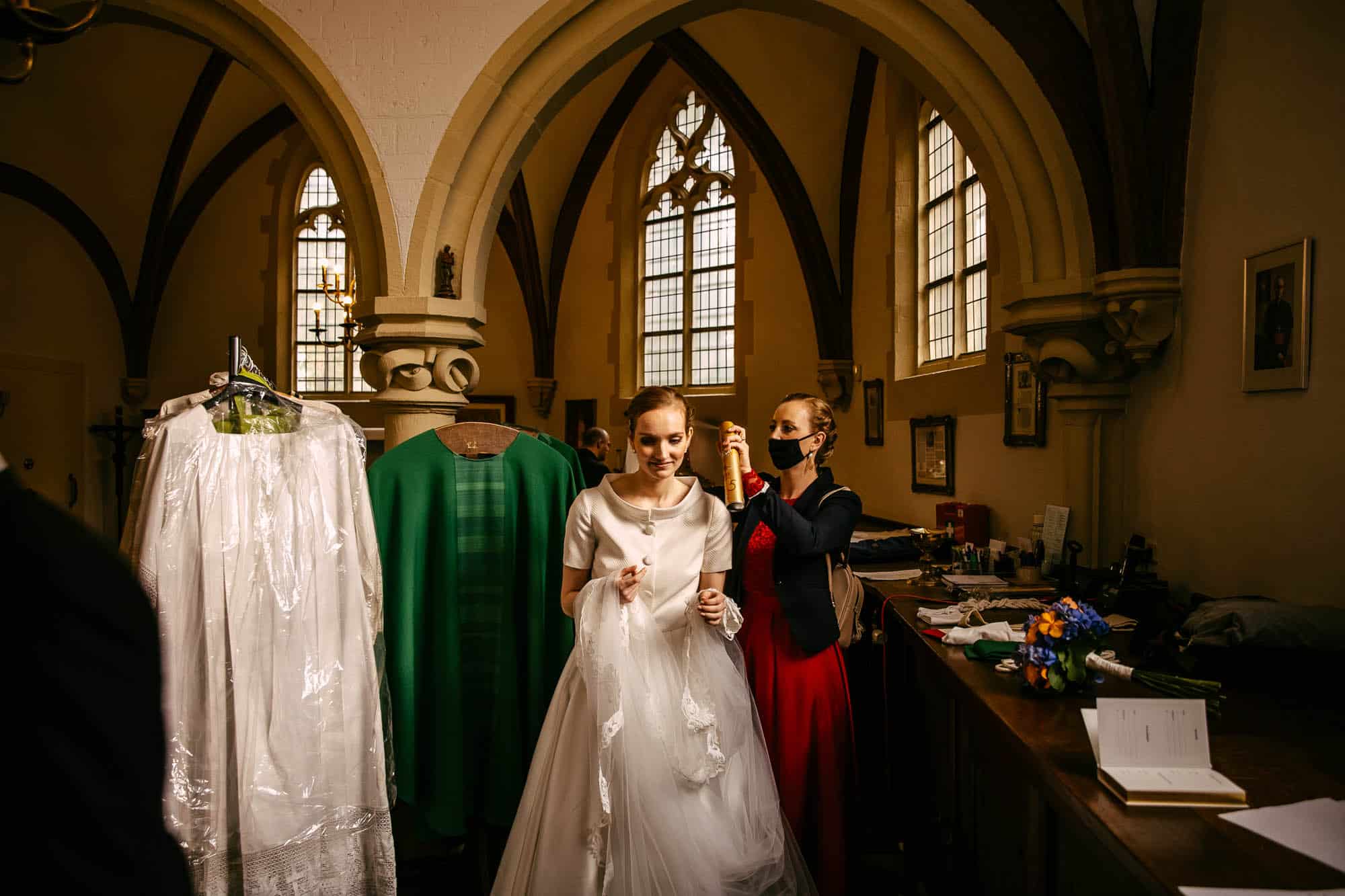 Choosing the best person
The master of ceremonies will take on one of the most important tasks of your wedding. For this reason, you obviously don't choose just anyone. You choose someone you can rely on and who will not give you sleepless nights before your big day.
You can choose to appoint a friend or family member. This is obviously the most budget-friendly option, but asking a friend or relative to be master of ceremonies also adds an extra personal and intimate touch during the big day. It is also handy when that person knows all the names at, for example, the group photos.
Should you still prefer to go for a professional, you can also hire someone. This service is often offered by wedding planners as well, but the service is certainly not the same, more on that later!
A professional master of ceremonies not only has the necessary experience of what can go wrong at a wedding and how to manage it, they have already developed the agility in it so that you can enjoy a smooth wedding.
A master of ceremonies is an important person at the wedding who should also be included in the planning of the big day itself. Therefore, it is important to ask someone to take on this task well in advance (a few months in advance anyway). Don't wait too long to do this.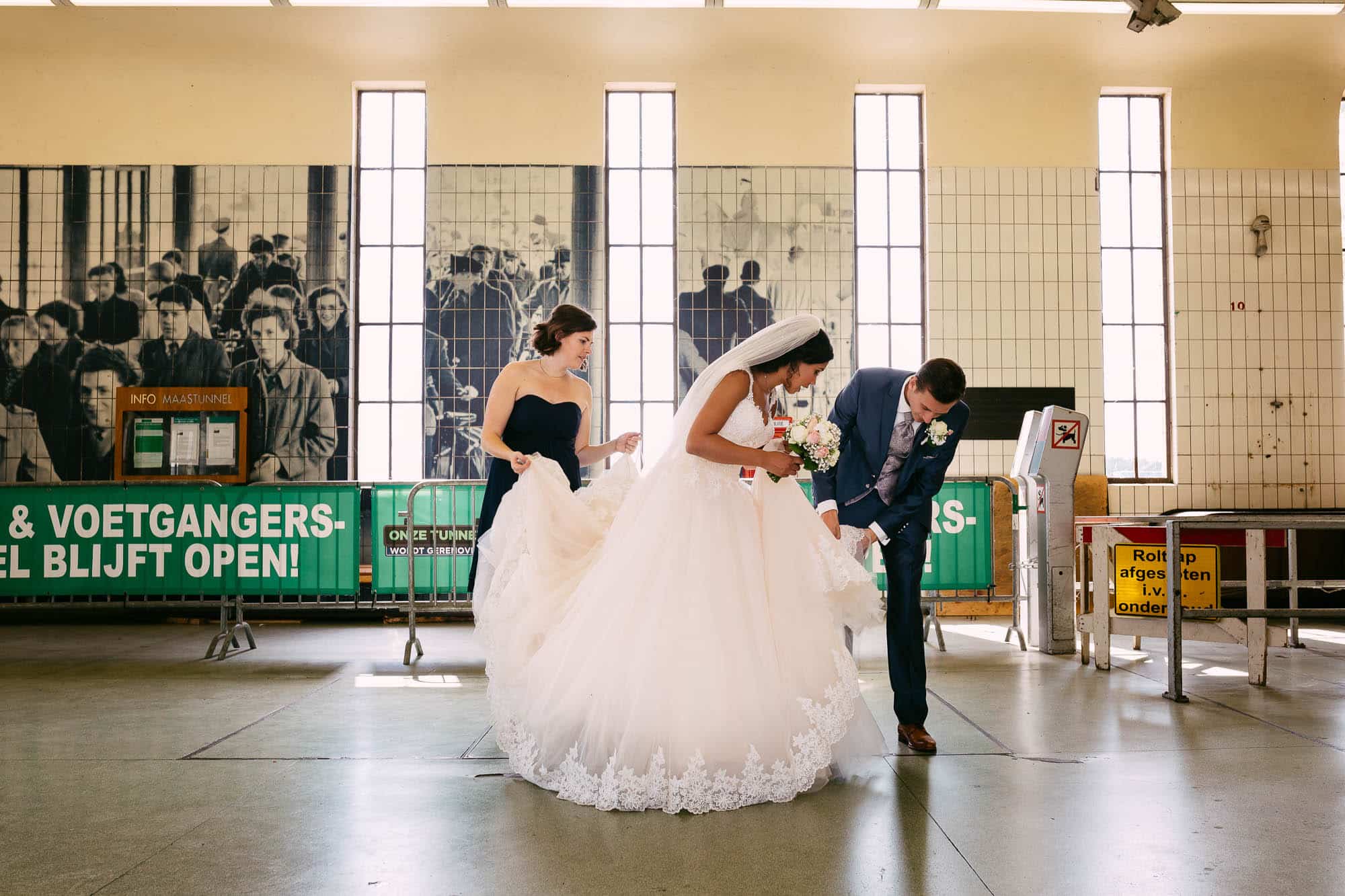 This is how you ask your master of ceremonies
To ask someone for this honourable yet difficult task, it is best to be prepared. For example, you can invite someone to dinner or go to a restaurant to talk and see if they are actually up for it. When you are pretty sure someone could really like it then you can just send a message but this is an important task, so keep it as personal as possible.
How many masters of ceremony to choose
Being a master of ceremonies is quite a task and quite a responsibility. You can therefore choose to appoint more than one master of ceremonies so that they can also enjoy your wedding a little. Especially when you choose a friend or family member as master of ceremonies, it is nice if they are not alone. This way, they not only have someone to spar with if something goes wrong, but it is easier to solve problems together. And this way, they can still enjoy your wedding together. For instance, you can choose to pick a couple. This works better because they can talk to each other about the day and thus get on ideas come.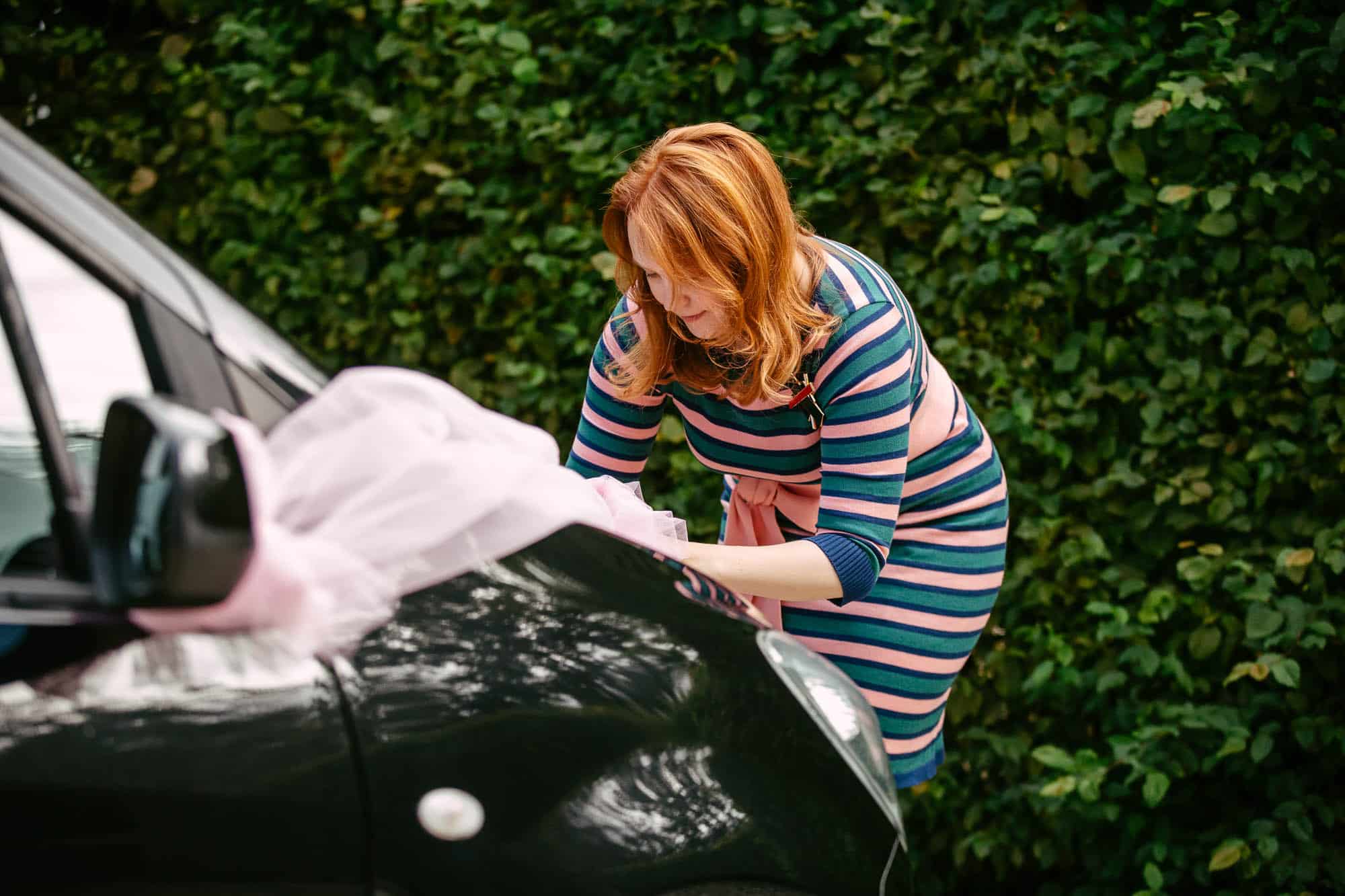 The master of ceremonies vs the wedding planner
The master of ceremonies is the director of the wedding. But not the organiser. Although in practice, they are sometimes confused with a wedding planner. This is not surprising, as the two also have a lot in common. A wedding planner can then additionally function as master of ceremonies if you choose. But not vice versa.
What the master of ceremonies does: Supervise your wedding and make sure everything runs smoothly. He or she does not choose a venue (or photo location), does not send out invitations, does not make a script and does not hire anyone and does not make thank yous, at least not by himself. Of course, you can ask for help for all these things by mutual agreement, but in fact, the master of ceremonies is mainly there to monitor the course of events during the big day and has no organising role in the wedding.
The master of ceremonies is the point of contact for all questions, makes sure everything runs according to schedule and that things are ready to go that need to be ready (provided they have been delivered). In addition, the master of ceremonies also liaises with the suppliers, but you will have to provide them first.
What the wedding planner does: The wedding planner takes most of the tasks off your hands so that you don't have to arrange anything other than making the choices for what cake and snacks to have. A wedding planner organises your wedding from A to Z. This means scouting the venue, booking the catering, making a script, keeping suppliers informed and hiring the officiant. In addition, a wedding planner will also do all the styling of the venue itself so you don't have to worry about it.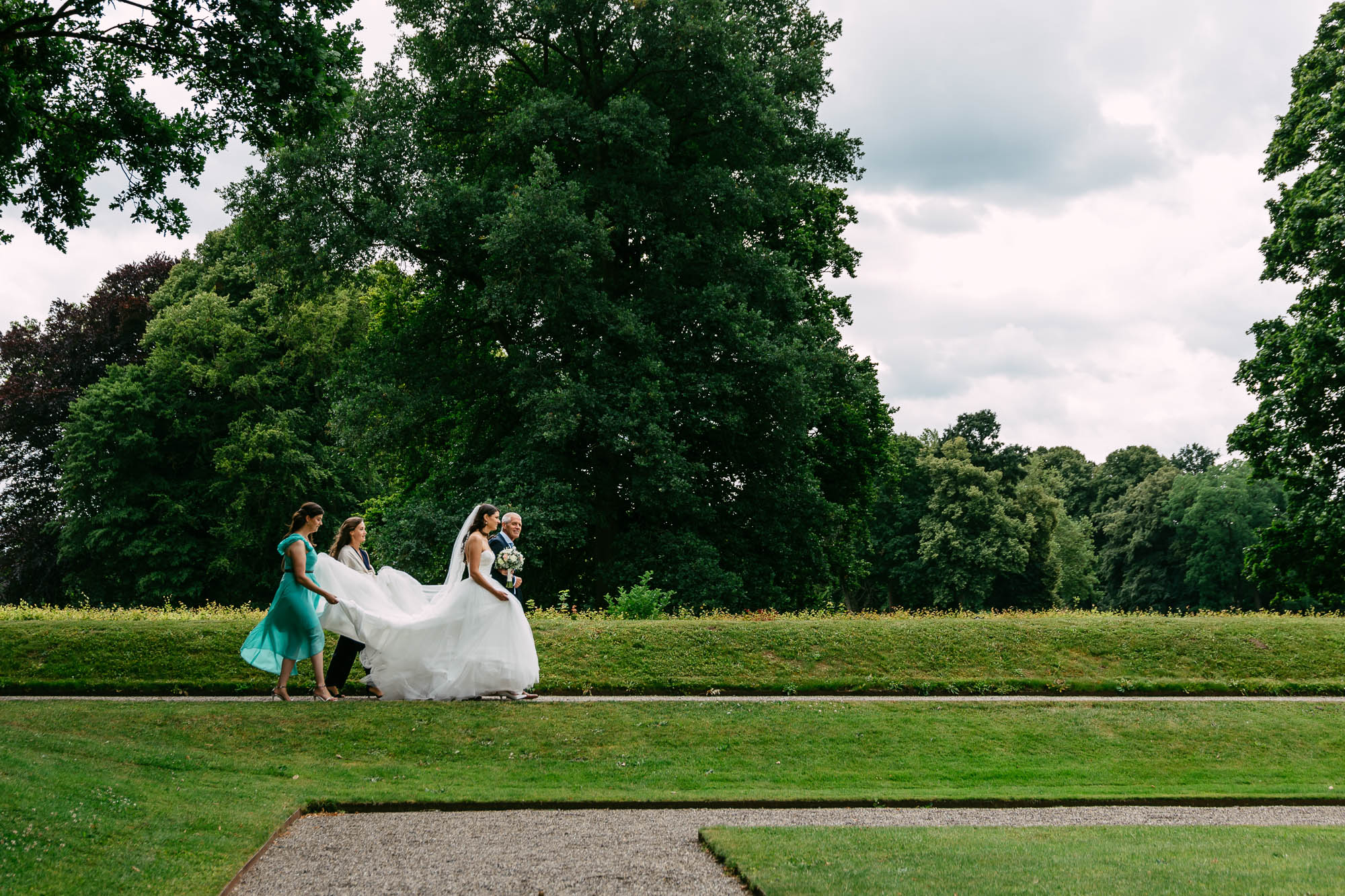 What you involve the master of ceremonies in
They do quite a lot, of course, but not everything. You always involve him or her in the organisation from A to Z for the big day itself. For example, the master of ceremonies is a point of contact for the guests from the moment you send out the invitations. Sometimes that person organises the bachelor party and the master of ceremonies is in charge of all the speeches that are made. You can of course make your own script, but you can certainly involve them in this too. After all, they are the ones who will ultimately have to execute it on the day itself. Instructing witnesses and bridesmaids but also the staff is part of the process.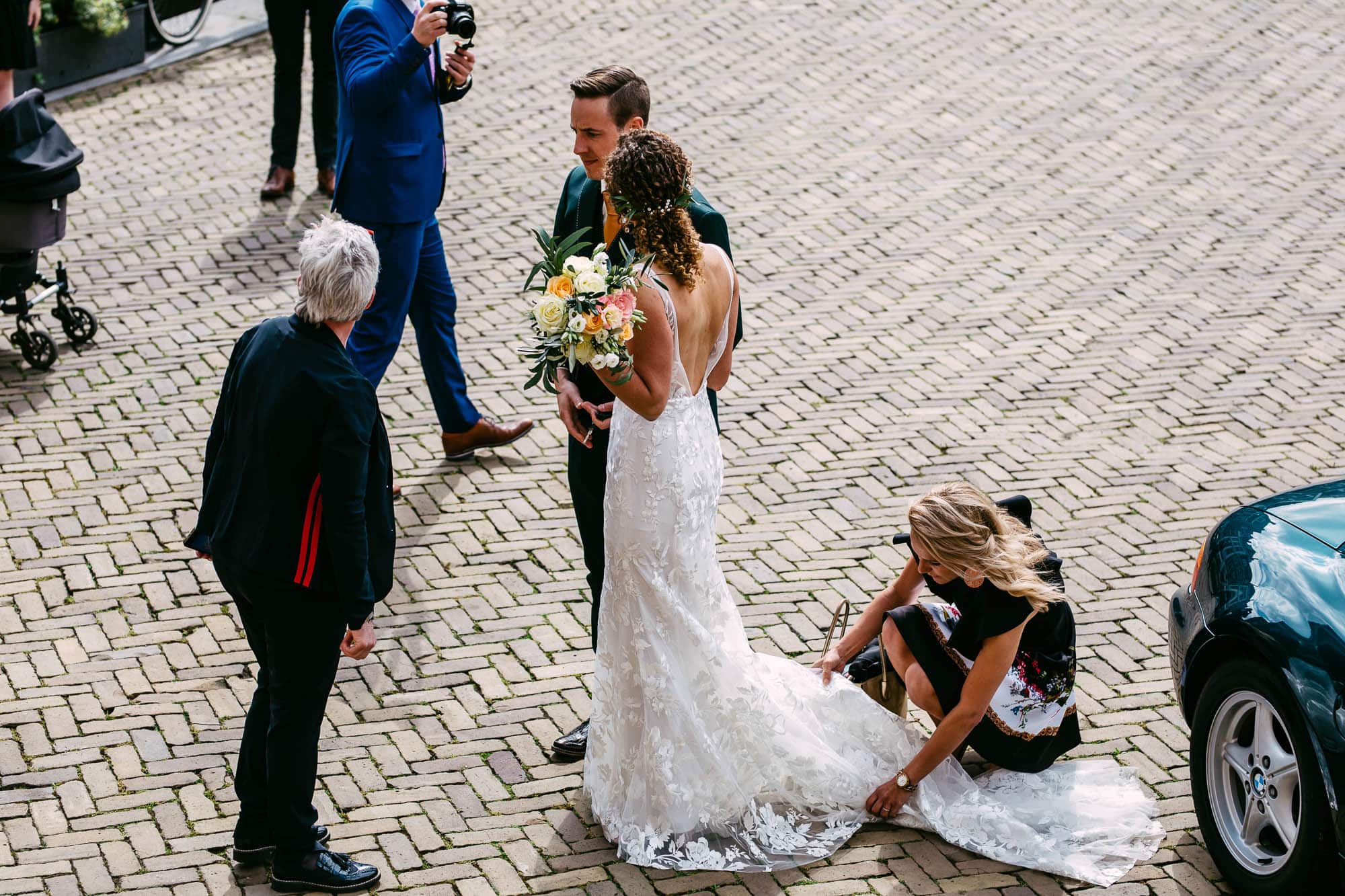 Matching thank yous
As you might have read, being master of ceremonies is obviously quite an honour. But also quite a job. Some brides and grooms send out another thank-you note to their guests thanking them for attending. Do not forget the master of ceremonies who worked hard to make the most beautiful day of your life a success. They deserve more than a little applause.
Nice gift ideas for the master of ceremonies are;
Voucher for his or her favourite relaxer. They also deserve to have a break after your day!
Give a wellness voucher or a beauty treatment as a gift.
Dinner voucher for a delicious dinner.
Good bottle of wine or other drink they love.
Their favourite scent.
A photo of each other from your wedding.
Nice hotel stay or a night out.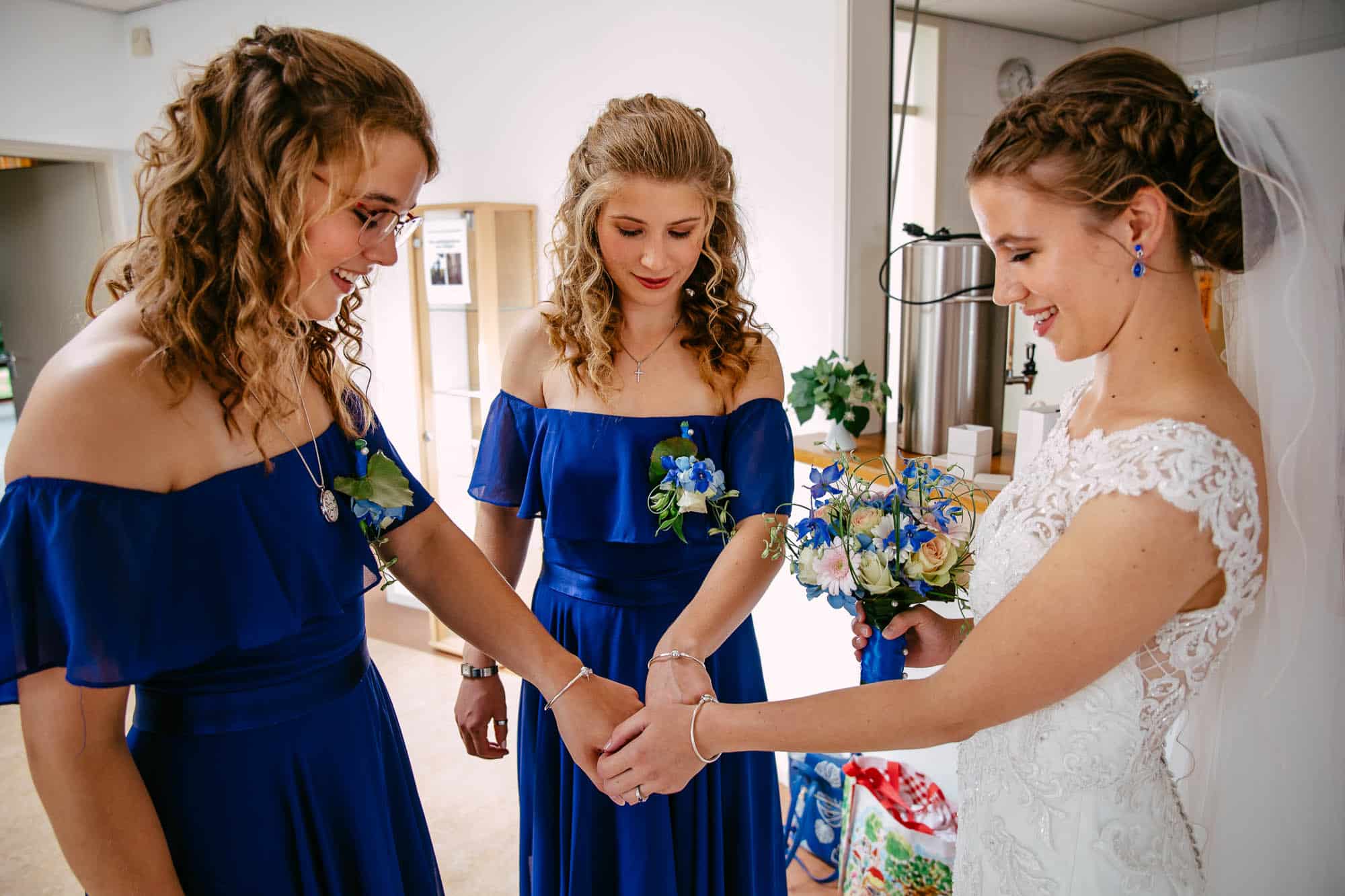 Have you looked at these yet?