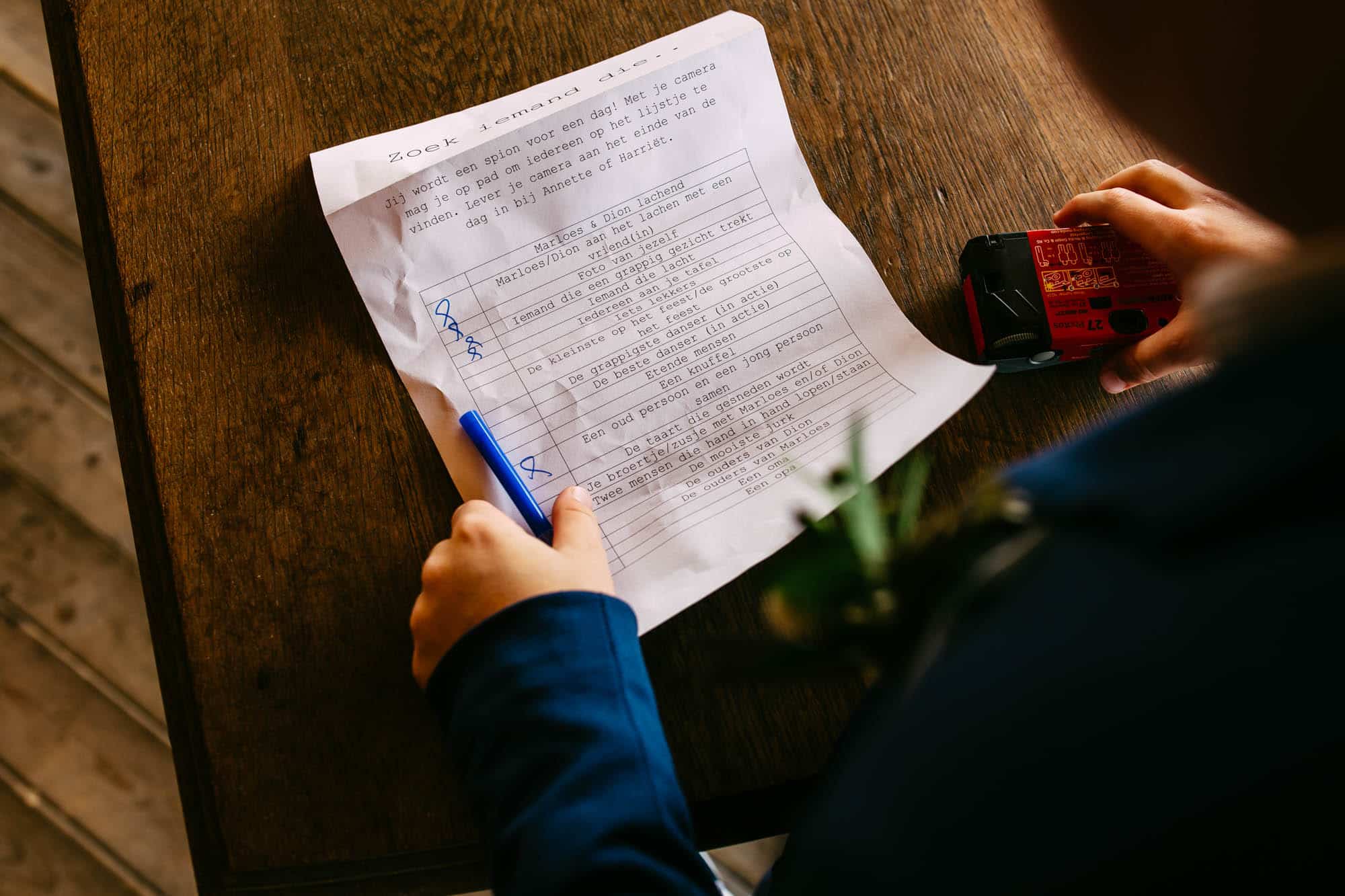 Wedding checklist
Planning a wedding is fun, after all, you are working towards the wedding day to where it is all about your love and where you will become most connected to each other. However, it planning a wedding can also be very stressful and there is a lot to arrange. Therefore, start planning your perfect day about 9 months before the wedding. Below is a wedding checklist for everything that needs to be done before the wedding!
9-7 months before the wedding
In the first few months when you start planning, you only think about the most important things that need to be fixed first. For example, think about the wedding date and the wedding location. It is also useful to make a tight schedule and enlist help.
Planning (by yourself or with the help of a wedding planner)
Budget commitment
Setting wedding date
Search and book wedding venue
Prepare guest list
7-5 months before the wedding
Now that the most important things have been decided and booked, it is important to inform the guests. Do this as soon as possible so that they can keep this day free. Also, start planning the decoration and your outfit now.
5-3 months before the wedding
Now the theme is established, it is important to elaborate on it and book everything. It is also time to officially invite all the guests and witnesses to choose from.
Sending wedding cards
Witnesses questions
Bridesmaids questions
Define menu
Florist books
Picking wedding rings
Buy decoration articles
Photographer books
Booking a suite for the wedding night
3-1 months before the wedding
The wedding is getting closer and closer and it's time for the final touches - think about fitting everything, but also the bachelor party! Luckily, you don't have to arrange the latter yourself.
Hairstyle and practise make-up
Wedding dress fit
Making table arrangements
Starting to break in shoes
Vows practice
Honeymoon booking
Making a script
1 month to the very day before the wedding
Send script
Table assignment
Getting rings ready
Bringing equipment to the site
Wedding day checklist
The time has come. The big day you have been working towards for so long. All the stuff is ready, all the guests have been invited and now it is time to enjoy. Yet even on the wedding day itself, there are still a few things that need to be done to make sure everything runs smoothly. Therefore, here is a wedding checklist on how to get through the wedding day stress-free and enjoy all the beautiful moments.
Morning
In the morning, it is time for preparations.
Last items to wedding venue
Put on a dress or suit
Arranging hair and make-up
Getting wedding rings ready
Afternoon
In the afternoon, it is time for the start of the big day. This is when the ceremony and reception take place and you get married. Photos are also taken during this part of the day.
Entry of guests
Ceremony
Reception
Cutting the cake
Bubble blowing
Group photos
Speeches
Photo shoot for the bride and groom
Guest book with table
Bouquet toss
Rest
Evening
The evening is to celebrate happiness! Start with dinner and finish with a party.
Entry dinner guests
Dinner
Stooping
Entrance to wedding party
Enjoy!
Finisher with confetti
End
Checklist for the day after the wedding
Congratulations, you got married! Hope you had a beautiful day with many happy moments and loved ones around you. The honeymoon is meant to enjoy the beautiful day after and embark on a new adventure together. Yet, this is not the only thing left to do after the wedding. Therefore, here is a wedding checklist for the day after the wedding.
Stuff
For the wedding, you probably rented several items. These all need to be returned and maybe even paid for. Make sure you arrange all this well and on time, so that you, don't have to worry about this.
Pay outstanding bills
Return all decorations to their spots
Take home all the gifts
Take the wedding dress to the dry cleaners
Search the best wedding photos out and make a wedding album
Guests
Of course, you want to share the happiness and memories of the wedding with your guests. It is therefore useful to give them access to the photos and thank them.
Write and send thank-you cards
Make wedding photos available to guests
Together
You are officially married, hooray! So that means you are connected in a way you were not before. You celebrate this together, but you can also make this known through a name change.
Officially change your name (if you want to)
Check which assets should be in your names
Enjoy your honeymoon
Enjoy life together!
Have you looked at these yet?